India's Modi strikes new migration deal with Australia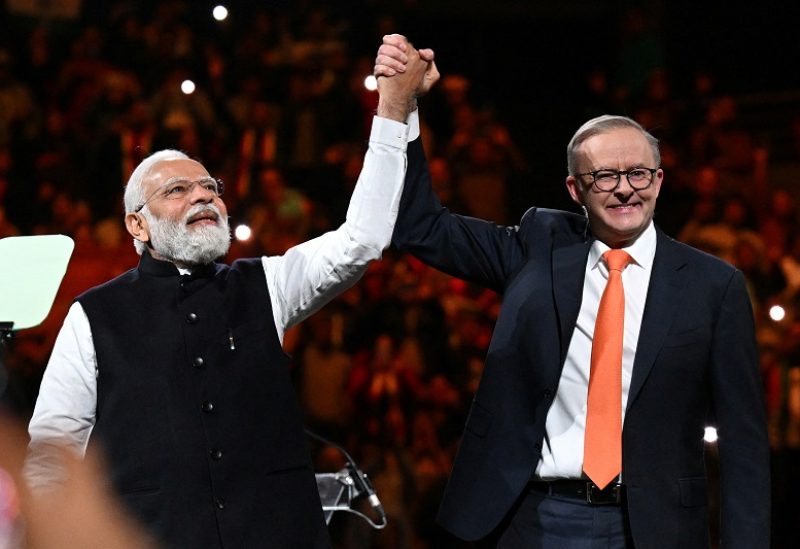 During Indian Prime Minister Narendra Modi's visit to Australia, his first since 2014, an agreement on migration was signed between Modi and his Australian counterpart Anthony Albanese. This development follows Albanese's visit to India two months ago, strengthening the bilateral relations between the two countries in the area of migration.
The migration deal inked on Wednesday is aimed at boosting Indian student and business travel to Australia.
The Indian diaspora is the country's fastest-growing ethnic minority, accounting for 3% of the population.
A migration agreement "will further strengthen our living bridge," Modi said, as the agreement promotes two-way mobility of students, graduates, academic researchers and business people.
In an earlier TV interview, Albanese said that "hundreds of thousands of Indian students have been able to access education here in Australia," which benefited Australia's economy.
What else was on the agenda?
The two countries established a green hydrogen task force to expand cooperation on clean energy.
Albanese said he and Modi also discussed trade. Australia is seeking to diversify its export markets away from its largest trading partner, China.
Modi said they discussed increasing cooperation on mining and critical minerals, adding that they would work toward a comprehensive economic cooperation agreement.
"We talked about taking the Australia-India comprehensive strategic partnership to greater heights in the next decade," he told reporters.
The next round of trade talks is set for June and July, according to Indian officials.
The two countries are part of the so-called Quad group of nations, which also includes Japan and the United States.
A Quad meeting in Sydney was canceled after US President Joe Biden cut short a planned tour in the region for debt ceiling negotiations back home. Modi is the only Quad leader to have gone ahead with his planned visit to Australia.
"Quad leaders stand together for an open, stable, secure and prosperous Indo-Pacific region … where all countries large and small benefit from a regional balance that keeps the peace," Albanese told reporters.