Indonesian ex-telecoms minister jailed for 15 years for kickbacks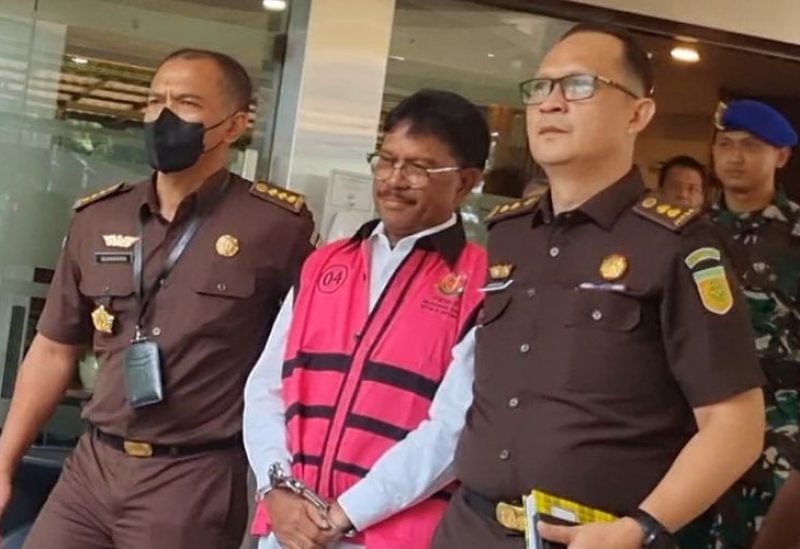 An Indonesian court sentenced former communications minister Johnny G. Plate to 15 years in prison on Wednesday for receiving 17.8 billion rupiah ($1.14 million) in kickbacks related to the construction of telecommunication towers.
Johnny, among six of President Joko Widodo's ministers to have faced graft charges, was arrested in May suspected of taking payments from companies linked to a 17 trillion rupiah ($1.09 billion) programme to build telecommunications towers and bring the internet to thousands of villages.
Johnny was also fined 1 billion rupiah ($63,900).
The judge said Johnny had been found "convincingly guilty of corruption".
Prosecutors said he used the money for a trip to the United States, to fund his golf and other activities.
Achmad Cholidin, Johnny's lawyer, said his client, who had denied wrongdoing, was considering an appeal.
The case cost about 6.2 trillion rupiah ($396 million) in state losses, the judge said.
According to global graft watchdog Transparency International, Indonesia dropped four points on its corruption perception index last year to 110 out of 180 countries.