Indonesian school shaves heads of 14 girls for 'incorrectly' wearing Islamic head scarves, faces backlash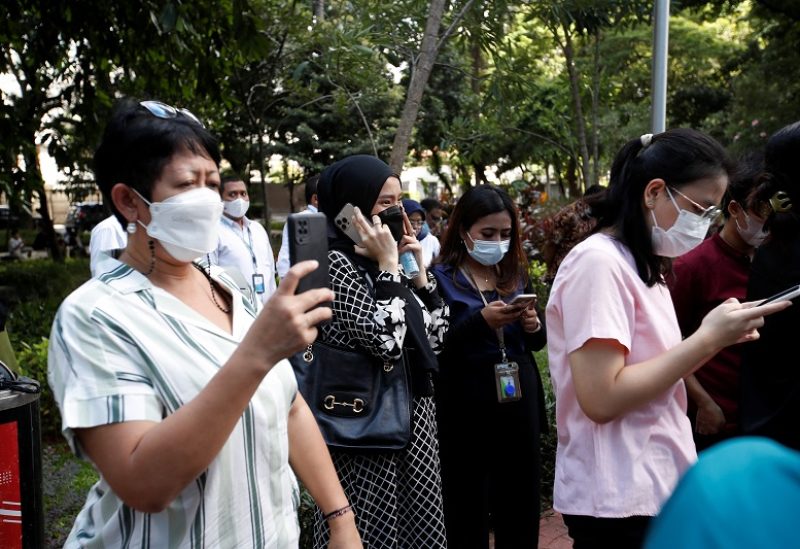 A controversy has emerged surrounding a school situated on Indonesia's primary island, as 14 girls had their heads partially shaved, sparking debates. The school's principal justified this extreme measure by explaining that it was in response to allegations that these particular students were not wearing their Islamic hijab headscarves appropriately.
Indonesia, a diverse archipelago with a population of 270 million, has grappled with the enforcement of dress codes in conservative regions. Although the country had moved in 2021 to ban mandatory dress codes in schools, activists argue that both Muslim and non-Muslim girls have long been compelled to wear hijabs.
The incident occurred at the state-owned junior high school SMPN 1 in Lamongan, East Java. An unidentified teacher took it upon herself to partially shave the hair of these 14 Muslim girls last Wednesday (August 23) . The headmaster, known by his single name Harto, said that the school has since issued an apology and suspended the teacher responsible.
Harto told AFP that there is no official obligation for female students to wear hijabs, but they were encouraged to wear inner caps beneath their headscarves for a neater appearance. Unfortunately, these students did not adhere to this suggestion, leaving their fringes visible.
Following the incident, the school initiated mediation with the affected students' parents and reached a mutual understanding. Furthermore, the school has committed to providing psychological assistance to the girls to help them cope with the trauma.
Human rights groups have strongly condemned the teacher's actions and are demanding her dismissal. Andreas Harsono, an Indonesia researcher at Human Rights Watch, called the Lamongan incident one of the most intimidating cases ever in Indonesia. He emphasised the need for sanctions against the teacher and the involvement of psychologists to support the victims.
A troubling trend
This incident is not isolated. In a 2021 report, rights groups highlighted cases where schoolgirls had their hijabs forcibly cut for incorrect wearing or faced penalties and expulsion for not wearing hijabs at all. These incidents underscore concerns about rising religious intolerance in Indonesia, a country that officially recognizes six major religions.
The hijab issue gained national attention in 2021 when a Christian student in West Sumatra was pressured to wear a hijab, shedding light on broader challenges related to religious freedom and diversity in Indonesia.