Inmates in Ecuador jail hold 57 guards, police hostage: Minister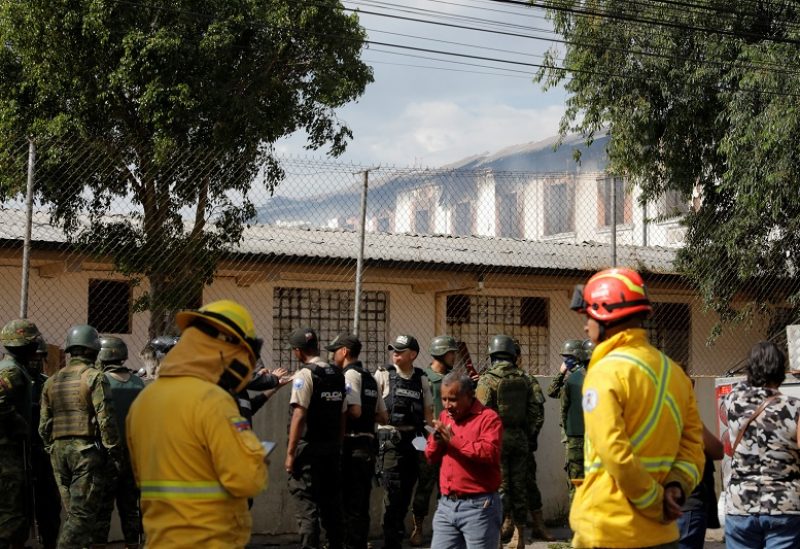 Interior Minister Juan Zapata stated on Thursday, August 31st, that inmates at a prison located in the Ecuadorian city of Cuenca are currently holding 50 guards and seven police officers as hostages.
"We are concerned about the safety of our officials," he said at a press conference in the capital Quito.
The mass hostage-taking happened a day after hundreds of soldiers and police officers and soldiers carried out an operation in search of weapons, ammunition and explosives. The jail is one of the country's main penitentiaries.
SNAI, the state office that is in charge of prisons, said that the hostage-taking was reprisal for the earlier operation. However, authorities later said that it happened as a protest at the transfer of inmates to other prisons.
There have been massacres in Ecuadorian jails by rival gangs who have links to Colombian and Mexican cartels. Since 2021, there have been more than 430 inmate deaths. The violence has often left a trail of burned and dismembered bodies.
The country, until a few years ago a peaceful South American haven nestled between the world's largest cocaine producers — Colombia and Peru — has recently descended into violence as it has itself become a hub for drug trafficking.