Instagram's ban on pro-Palestine account sparks outcry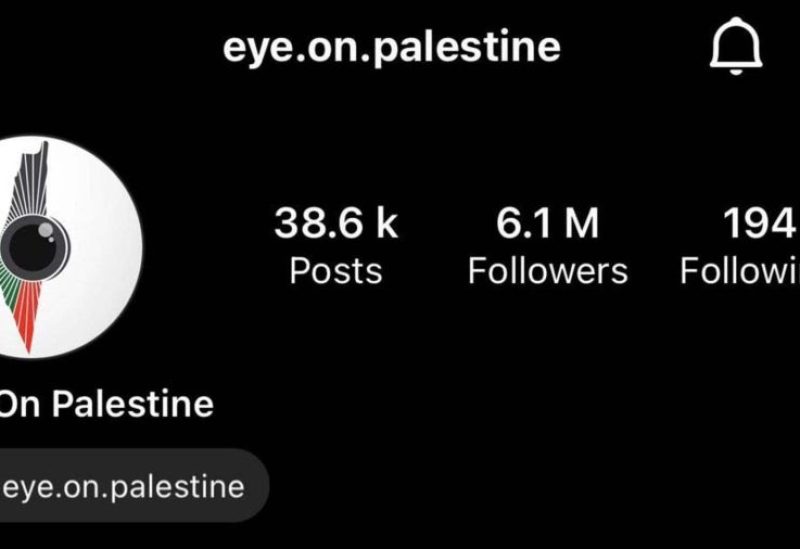 The social media platform Instagram, owned by Meta, is reportedly imposing restrictions on accounts advocating for the Palestinian cause.
On Wednesday evening, Instagram completely banned the "eye.on.palestine" account, recognized as the largest news source about Palestine, just hours after the death of journalist Wael Dahdouh's family in Gaza due to an Israeli strike on their displacement site.
The pro-Palestine page, with over six million followers from around the world, is renowned for covering events in Palestine, especially before the attacks on October 7. Following the Al-Aqsa Flood operation, the page aimed to continue documenting the ongoing Israeli attacks in the Gaza Strip.
This page ban follows a series of restrictions imposed by Meta on posts supporting Palestinians, with numerous activists voicing concerns that their posts in support of the Palestinian cause, particularly regarding Gaza, are being blocked or deleted on social media platforms, including Facebook and Instagram.