Iran FM: Turkiye welcomes return of diplomatic relations between Saudi Arabia, Iran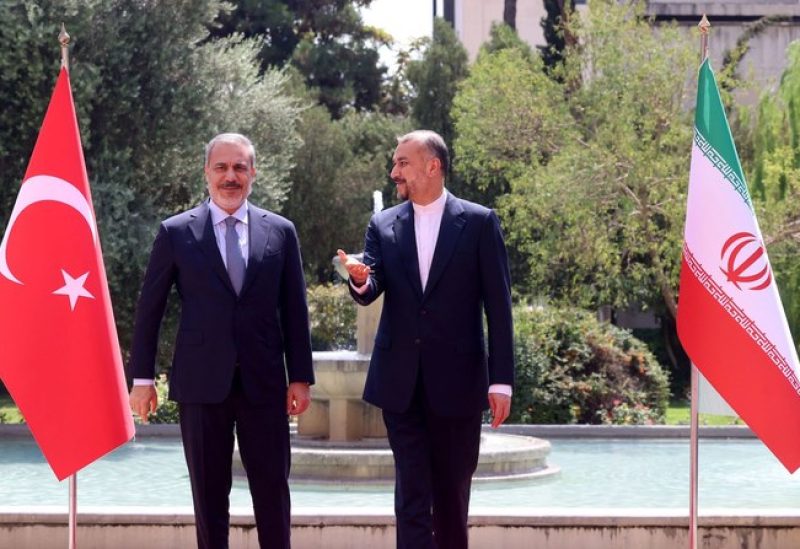 Iran's foreign minister said on Sunday that Turkiye welcomed the restoration of diplomatic ties between Saudi Arabia and Iran.
Following years of hostility, Saudi Arabia and Iran decided in March to repair diplomatic ties and reopen their embassies.
During a press conference with his Turkish counterpart in Tehran, Hossein Amir-Abdollahian said Iran is working on holding a tripartite economic meeting with Saudi Arabia and Turkiye.
Turkish Foreign Minister Hakan Fidan is on a visit to Iran and it is his first official trip to the country since assuming the position of top diplomat.
"The visit will render the opportunity to discuss the possibilities for further advancing our bilateral cooperation in all fields with Iran," the Turkish Foreign Ministry said on Saturday.