Iran indicts 11 over Basij agent's death, basketball team skips anthem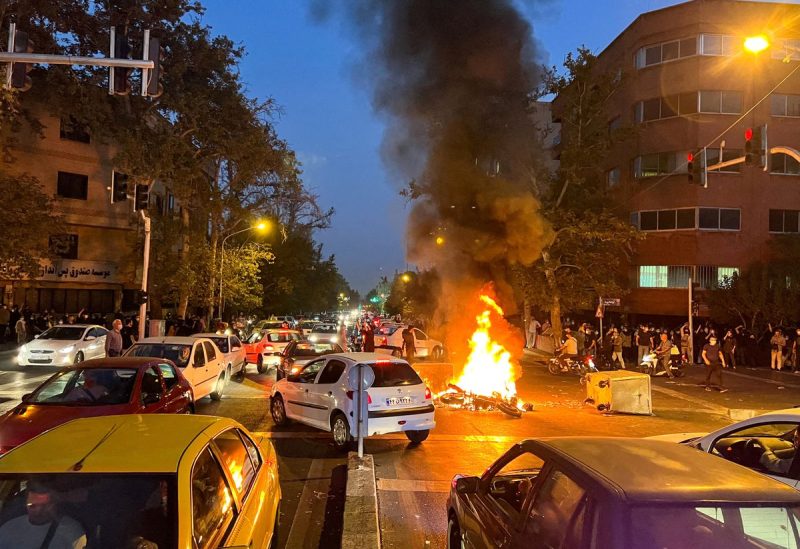 In an effort to put an end to nine weeks of protests, Iran's conservative judiciary has charged 11 persons in relation to the murder of a Basij security force member amid disturbances, according to state television on Saturday.
According to the news agency IRNA, some of the 10 men and one women were charged with "corruption on earth," a criminal that carries a death sentence, for acts that resulted in the murder of a volunteer militia member of the pro-government Basij on November 3 in Karaj outside of Tehran.
The protests ignited by Mahsa Amini's death in the custody of morality police after her arrest for "inappropriate attire" mark one of the boldest challenges to the Islamic Republic since the 1979 revolution. Woman have played a prominent role, waving and burning headscarves enforced under strict dress codes.
As of Friday, 336 protestors had been slain in the turmoil, including 52 juveniles, according to the activist HRANA news agency. According to the report, 39 security personnel had also been murdered and another 15,100 had been imprisoned.
A video purportedly from overnight protests in the Caspian Sea town of Babolsar was released on Twitter by the well-known 1500tasvir account. The video showed petrol bombs being hurled at a Basij base that was plastered in pro-government banners.