Iran initiates legal action against singer advocating veil removal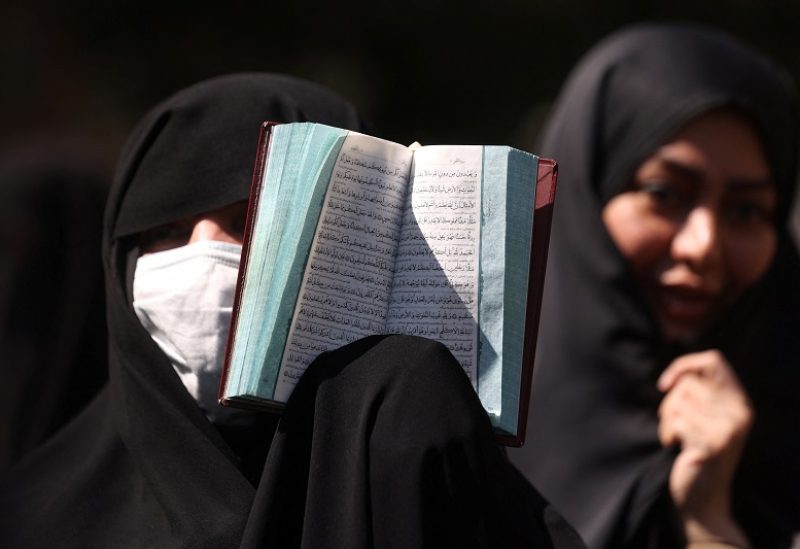 Taking a significant step, Iranian authorities have initiated legal actions against a well-known pop singer, Mehdi Yarrahi. The charges stem from his recent song that promotes the idea of women removing their compulsory headscarves. This development follows nearly a year after the unfortunate passing of Mahsa Amini, a 22-year-old Iranian Kurd. Her arrest due to non-compliance with the stringent dress code led to extensive protests throughout Iran.
Mehdi Yarrahi, aged 41, released a song titled "Roosarito" (meaning "Your Headscarf" in Farsi) on Friday (August 25), expressing his support for the protest movement that emerged in the wake of Mahsa Amini's death. The Iranian judiciary, in a statement on its Mizan Online website, announced that a legal case had been filed against Yarrahi for releasing an "illegal song" that defies the moral and societal norms of Islamic society. However, the specific charges against Yarrahi have not been disclosed, and he is not currently in custody.
Yarrahi's three-minute music video incorporated the protest movement's slogan, "Woman, life, freedom." In the song, he called on women to "take off their (head)scarves," and the video featured clips of women dancing with their hair uncovered.
The legal measures against Yarrahi will also extend to another song he released in October titled "Soroode Zan" or "Woman's Anthem," which played a significant role in the protest movement, especially within universities.
Mehdi Yarrahi, a recipient of the Best Pop Singer award at the Fajr festival in 2018, has previously criticised authorities during his concerts, particularly highlighting the perceived marginalisation of people in his native Khuzestan province, which has a significant Arab minority.
Following Mahsa Amini's death, Iran witnessed months of protests that were often labelled as foreign-instigated "riots" by the government in Tehran. These protests led to the arrest of thousands of Iranians and resulted in the deaths of hundreds, including numerous security personnel.
Shift in dress code enforcement and public reaction
The strict dress code, particularly the requirement for women to wear headscarves, has faced increasing resistance from Iranian women, especially since the mass protests called for an end to compulsory headscarves. In response, Iranian authorities have recently restarted patrols to apprehend individuals who appear in public with their hair uncovered.
As this legal case against Mehdi Yarrahi unfolds, it raises questions about the intersection of art, activism, and social norms in Iran's evolving sociopolitical landscape.