Iran: Journalist employed by reformist newspaper arrested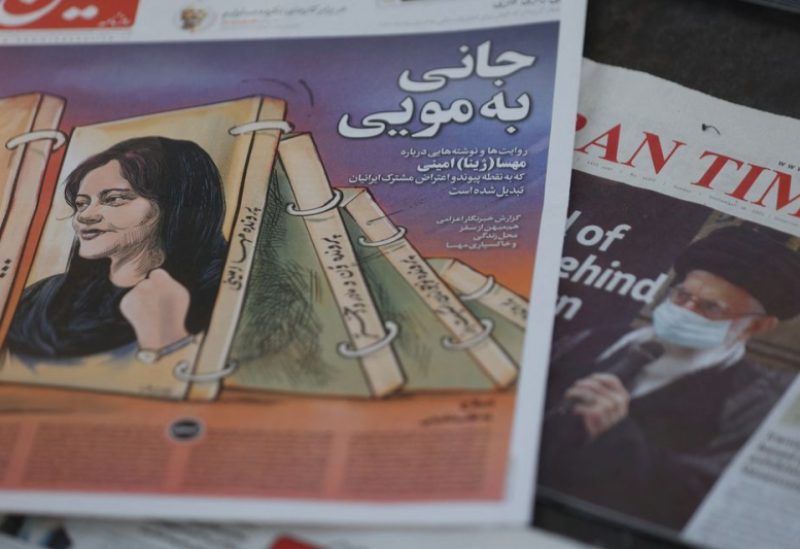 Reformist Etemad newspaper reported that the Iranian authorities arrested a journalist employed by the company itself, the publication and his wife said Friday.
Mehdi Beikoghli was taken into custody on Thursday, with his personal belongings such as computer and notebook seized by authorities. Beikoghli is the head of the politics department at the paper.
He reported on the families of death row prisoners who were being punished for their involvement in anti-government protests.
The protests were first triggered by the death of 22-year-old Iranian Kurd Jina Mahsa Amini, who died in police custody in September after being arrested for improper hijab wearing.
Reformist papers often punished by regime
The Iranian government has launched clampdown on critical reporting during the demonstrations. Journalists at reformist newspapers have been targeted frequently by the regime.
Journalist Niloofar Hamedi, of the reformist paper Shargh, along with her sister Elaheh Mohammadi of the reformist Ham-Mihan publication, are currently incarcerated at Tehran's Evin prison. The Iranian government has claimed the journalists are foreign agents.
The Committee to Protect Journalists reports that 80 media workers have been arrested so far amid the current wave of civil unrest
The crackdown has lead to sanctions on Iran by the US, UK, EU and other governments.