Iran says 'preemptive action' by resistance front expected in coming hours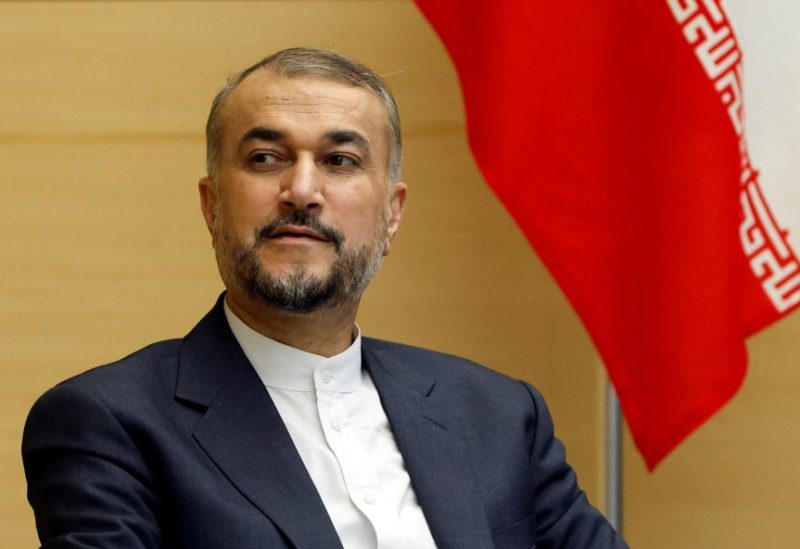 Iran's senior diplomat suggested that a "preemptive action" may occur in the coming hours, as reported on state TV. The statement emphasized that Israel will face consequences if it takes any action in the Gaza Strip without repercussions.
"Leaders of the Resistance will not allow the Zionist regime to take any action in Gaza. … All options are open and we cannot be indifferent to the war crimes committed against the people of Gaza," Foreign Minister Hossein Amirabdollahian, told state TV.
"The resistance front is capable of waging a long-term war with the enemy (Israel)… in the coming hours, we can expect a preemptive action by the resistance front," he said, without elaborating. Last week, Iran's top authority Supreme Leader Ayatollah Ali Khamenei said Tehran was not involved in the Tehran-backed militant Hamas group's attack on Israel on Oct. 7, but hailed what he called Israel's "irreparable" military and intelligence defeat.
Backing the Palestinian cause has been a pillar of the Islamic Republic since the 1979 revolution and a way the Shiite-dominated country has fashioned itself as a leader of the Muslim world. Tehran says it gives moral and financial support to Hamas, which controls the Gaza Strip.
Earlier on Monday, Iranian President Ebrahim Raisi said that while Tehran supported the Palestinian cause, the resistance front against Israel made its own independent decisions.