Iranian military expert reportedly killed in Yemen's Marib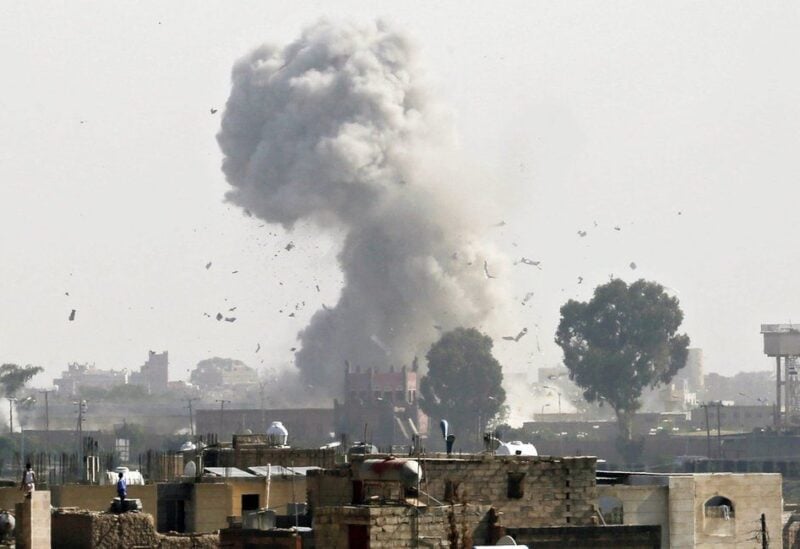 A Saudi-led airstrike in central Yemen on Saturday, led to the killing of an Iranian military expert and nine other people, a Yemeni minister said.
The airstrike targeted a Houthi position in Sirwah district, west of Marib province, Information Minister Moammar al-Eryani said on Twitter.
He said Iranian military expert Haidar Serjan and nine other people were killed in the attack. He did not specify the nationality of other people killed in the strike.
According to the minister, the slain expert was responsible for providing military training to Houthi rebels. He had replaced Hezbollah leader Mustafa al-Gharawi, who was killed in Marib in May.
Eryani said Serjan's killing shows "the level of Iranian involvement [in the Yemeni conflict] and its destabilizing role in Yemen."
There was no comment from Iranian authorities on the claim.
Yemen has been beset by violence and chaos since 2014, when Iran-aligned Houthi rebels overran much of the country, including the capital, Sanaa. The crisis escalated in 2015 when a Saudi-led coalition launched a devastating air campaign aimed at rolling back Houthi territorial gains.
According to the UN Office for the Coordination of Humanitarian Affairs, the conflict has claimed more than 233,000 lives.