Iranian President Raisi begins Africa trip with visit to Kenya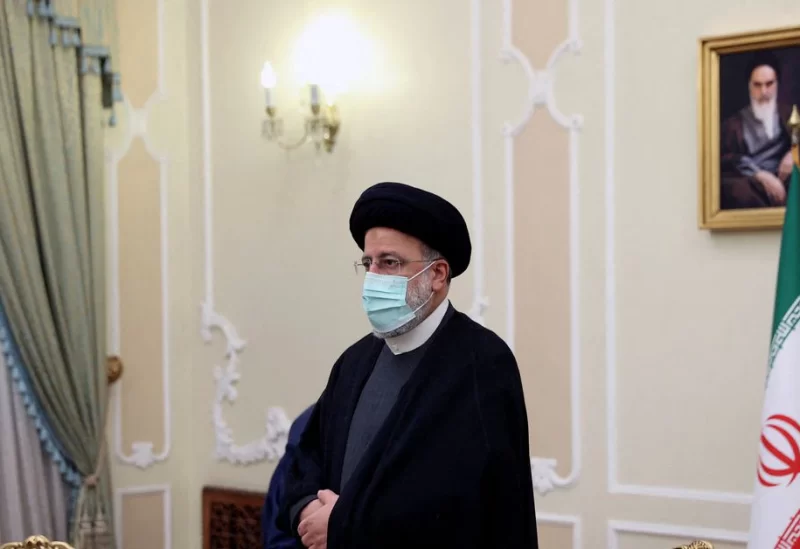 Iran's President Ebrahim Raisi received a red carpet welcome from Kenyan counterpart William Ruto on Wednesday as he began a three-country tour of Africa that Tehran has touted as a "new beginning" in relations with the continent.
Raisi's trip to Africa, which will also take him to Uganda and Zimbabwe, is the first by an Iranian president in more than a decade, and represents a bid to diversify economic ties in the face of crippling US sanctions, Reuters said.
Iran stepped up its diplomatic outreach to developing world countries after then-US President Donald Trump ditched a nuclear pact in 2018 and reimposed sanctions.
In June, Raisi visited three Latin American countries to shore up support with allies also saddled with US sanctions.
Iran's trade with African countries will increase to more than $2 billion this year, its foreign ministry said on Saturday, without providing a comparative figure for 2022.
Raisi was welcomed by an honor guard at Kenya's presidential palace before joining Ruto for a meeting, video posted on social media by Kenya's presidency showed.
His trip to Kenya, East Africa's economic powerhouse, will provide the two countries an "opportunity to review and re-energise their bilateral relations for the mutual benefit of the people of the two countries," Kenya's foreign ministry said on Tuesday.
Raisi is expected to next fly to Uganda to discuss trade and bilateral relations with President Yoweri Museveni, and then to Zimbabwe.
The last Iranian leader to visit Africa was Mahmoud Ahmadinejad in 2013.