Iran's Qaani says the resistance front stays united with Hamas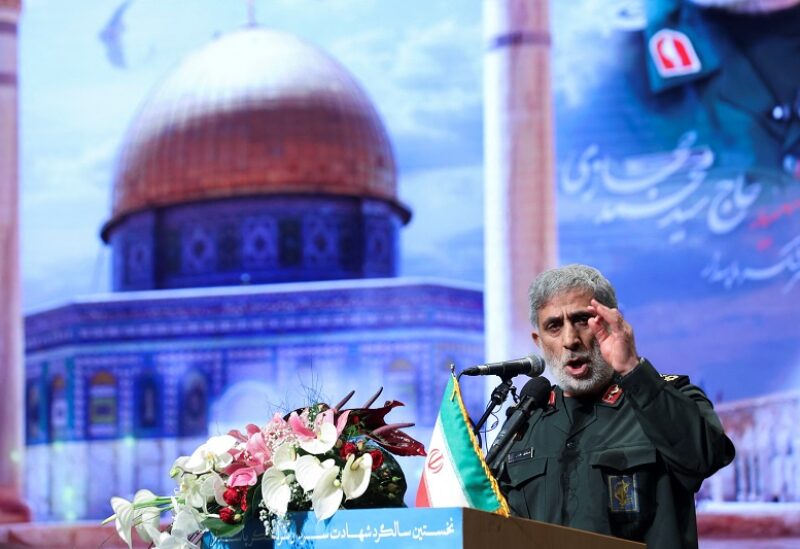 The chief of Iran's Quds force stated that the resistance front aided the terrorist organization Hamas, which is backed by Tehran, in its conflict with Israel in Gaza.
"You are unified with your compatriots in the Axis of Resistance… Esmail Qaani told the leaders of the Tehran-backed group on Thursday that "the resistance will not allow the enemy to achieve its dirty goals in Gaza and Palestine," according to a report by Iran's semi-official Tasnim news agency.
Iran, which refers to its aligned armed groups around the Middle East as being part of the "Resistance Axis", has warned Israel of escalation if it failed to end aggressions in the Gaza Strip.
The Quds Force is the arm of Iran's powerful Revolutionary Guards Corps (IRGC) that controls its allied militia in the region, from Lebanon to Iraq and Yemen to Syria.
Tensions in the region have flared since a deadly attack by Hamas militants who burst through the border from Gaza into Israel on Oct. 7, killing some 1,200 people and taking around 240 hostages, including children, according to Israeli tallies.