Iran's Raisi says revival of 2015 deal possible if US lifts sanctions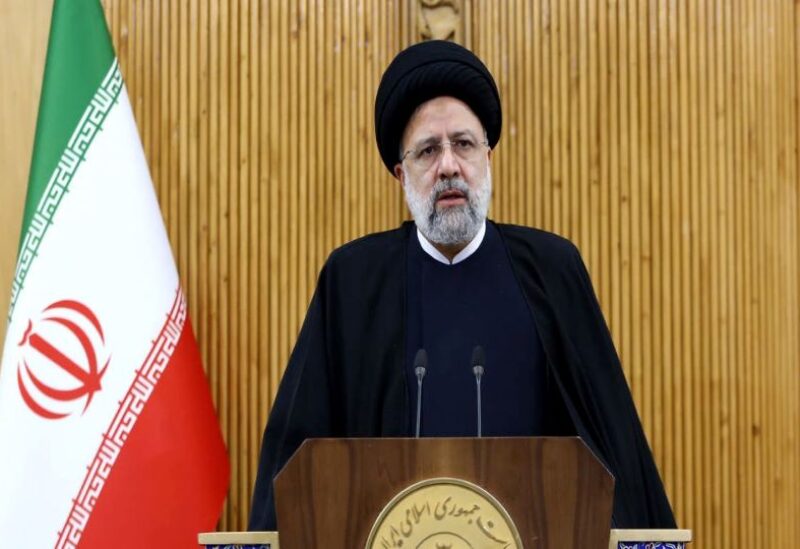 Iran's hardline President Ebrahim Raisi said on Tuesday that if the United States lifts sanctions that have wrecked the Islamic Republic's economy, a renewal of the 2015 nuclear accord is feasible.
"There is a potential of reviving the accord if the other side eliminates the unfair sanctions," Raisi said Iran's official television.
Since April, Tehran and Washington have undertaken indirect discussions in Vienna to safeguard the accord, which Washington left in 2018 and re-imposed punishing sanctions on Iran, forcing Tehran to break the agreement's nuclear limitations.
Western officials have expressed hope for a breakthrough in the coming weeks, but severe divides persist. Any timeframe imposed by Western nations has been rejected by Iran.
Iran said on Monday that it is willing to pursue direct negotiations with the US if it believes it can obtain a good agreement with guarantees that Washington will not pull out again. "We haven't had any discussions with the Americans." But, as we have stated before and will say again, if the (other) parties are prepared to withdraw the unfair sanctions imposed on the Iranian country, there is room for any accord," Raisi added.
Because Iran refuses to meet directly with US officials in Vienna, the pact's other signatories – the United Kingdom, China, France, Germany, and Russia – must shuffle between the two sides.