Iraq Condemns Turkish Minister's Visit without Approval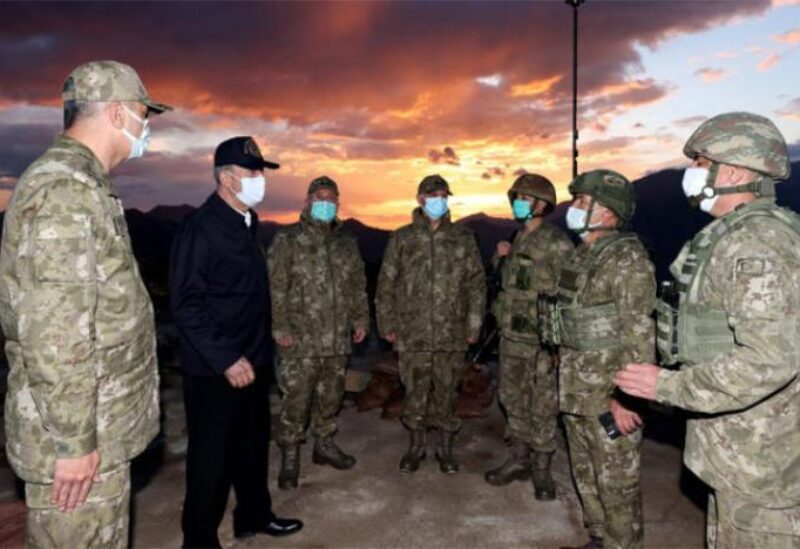 The Iraqi Ministry of Foreign Affairs summoned the Turkish Chargé d'Affairs after Turkish Defense Minister Hulusi Akar visited Turkish troops in northern Iraq without coordination or prior approval.
The ministry's senior secretary, Nizar Khayrullah, handed the official a memorandum that expressed "strong dissatisfaction and condemnation" of the Defense Minister's presence on Iraqi territory without approval from the authorities.
The Iraqi government also denounced Akar's meeting with Turkish forces that it says are in the country illegally.
Khayrullah stressed that his country "categorically rejects the continued violations of Iraqi sovereignty and the sanctity of Iraqi land, as well as its airspace by Turkish military forces."
The ministry underscored that continuing such an approach is incompatible with friendly relations between Iraq and Turkey, the principle of good neighborliness, and international laws and protocols.
The Iraqi official reminded Ankara that relying on unilateral military solutions cannot be an effective way to address security challenges.
A video showed Akar, accompanied by Chief of General Staff Yasar Guler and the Turkish Land Forces Commander, Umit Dundar, while they were visiting a Turkish military base in the Dohuk governorate in the Kurdistan region.
Turkey maintains fixed military bases in northern Iraq under the pretext of fighting the Kurdistan Workers' Party (PKK).