Iraqi cleric Sadr calls off protests after worst Baghdad violence in years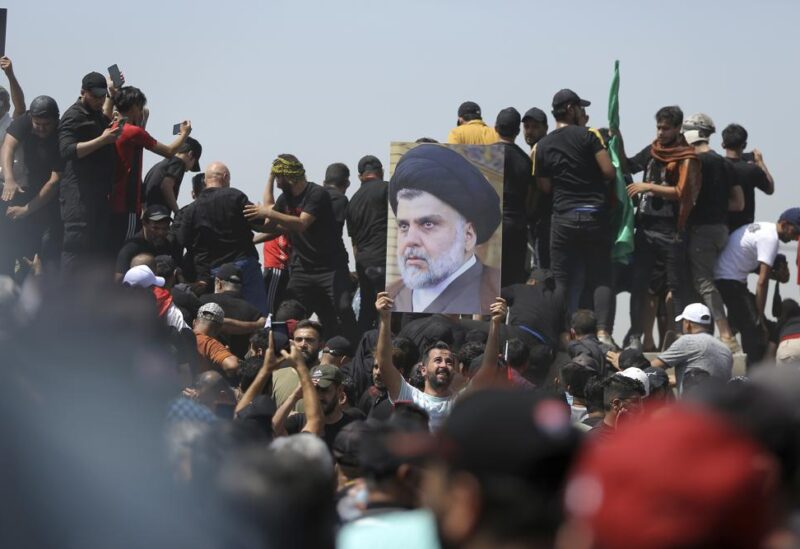 On Tuesday, powerful cleric Moqtada al-Sadr ordered his supporters to halt their rallies in central Baghdad, easing a conflict that had resulted in the bloodiest bloodshed in the Iraqi city in years.
Sadr apologized to Iraqis after 22 people were murdered in battles between his armed organization and rival Shi'ite Muslim militias supported by Iran, and he granted his own members one hour to depart.
Sadr's supporters could be seen leaving the guarded Green Zone in downtown Baghdad, where government buildings are situated and where they had seized parliament for weeks, when the deadline passed about 2 p.m. (1100 GMT).
The skirmishes on Monday between different factions of Iraq's Shi'ite Muslim majority come after 10 months of political stalemate since the country's October parliamentary election, which has stoked worries of rising instability.
Sadr was the election's biggest winner, but he was unable to build a government with Sunni Muslim Arab and Kurdish parties, excluding Iran-backed Shi'ite groupings.
This week's violence occurred after Sadr announced his intention to resign from all political participation, citing the inability of other Shi'ite leaders and parties to overhaul a corrupt and deteriorating governance system.