Iraqi court sentences police officer to death for murder of government adviser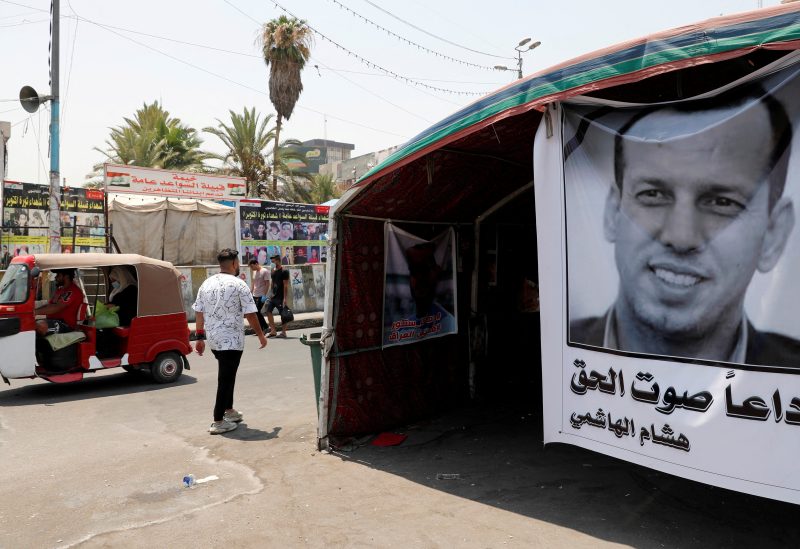 A police officer who is accused of leading a group that shot and killed renowned analyst and government adviser Hisham al-Hashemi in Baghdad three years ago was given the death penalty by an Iraqi court on Sunday.
In July 2020, men riding motorcycles opened fire on Hashemi outside his family house in Baghdad, killing him. Hashemi had given the government advice on dealing with Sunni Muslim Islamic State extremists and reducing the dominance of Shi'ite militias that supported Iran.
A Baghdad court issued a death sentence on Sunday against Ahmed Hamdawi under Iraqi counter-terrorism laws, a judicial authority statement said.
Media were not allowed access, but a lawyer who attended the court session said Hamdawi did not say anything in the court in response to the judge's ruling.
He can appeal the sentence, a spokesman for Iraq's Supreme Judicial Council in Baghdad said.
In 2021, Iraqi state television aired a video showing Hamdawi saying he led the group that killed Hashemi.
The government officials then described the killing of Hashemi, who had written about politics, Islamic State and the role of Iran-backed militias in Iraq, as a targeted killing but did not accuse any particular group.
Iran-aligned paramilitary officials denied any role in the killing. Some Islamic State supporters cheered his death, but no group had claimed the murder.