Iraqis hold anti-Israel demonstrations after call by cleric, militias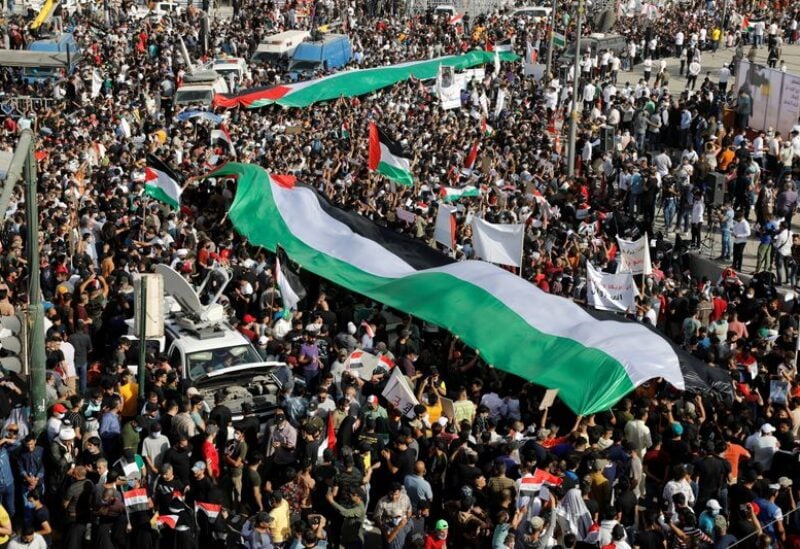 Demonstrators gathered in many Iraqi cities on Saturday, some setting Israeli and U.S. flags ablaze, in protest against the Israeli bombardment of the Gaza Strip.
Thousands of protesters chanted anti-Israeli slogans, brandished signs saying "Death to Israel, death to America" and waved Palestinian flags.
The rallies, called by powerful Shi'ite cleric Moqtada al-Sadr and other paramilitary leaders, were staged as Israel launched more air strikes on Gaza and Palestinian militants fired rockets on Tel Aviv and other cities amid growing hostilities between the two sides.
Cleric Sadr, who controls a large paramilitary group and has millions of followers in Iraq, vowed his support to Palestinian armed factions in Gaza.
Iraq has seen very few mass gatherings since security forces and militia groups crushed anti-government demonstrators last year and amid regular curfews to combat the spread of the coronavirus.
Sadr and the Iran-backed groups regard Israel and Washington as enemies and strongly oppose the possibility of restoring diplomatic links with Israel as two Gulf Arab states have done.