Israel army says hit 150 'underground targets' in north Gaza raids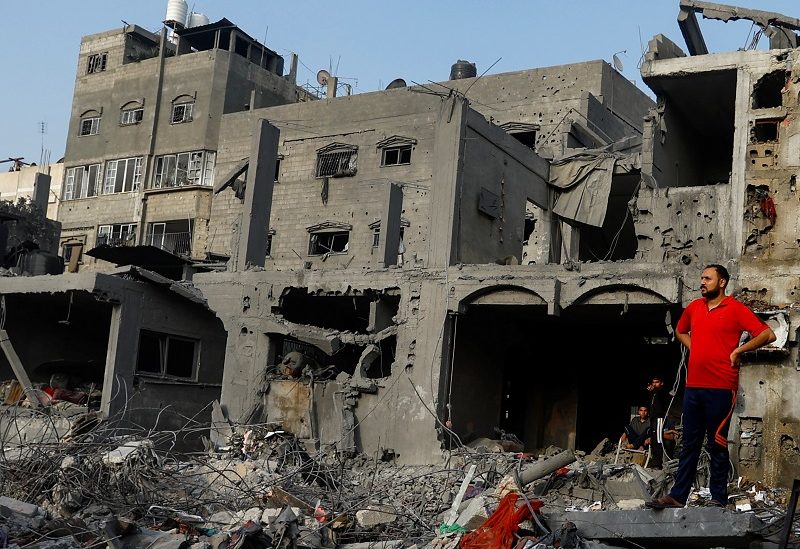 Israeli fighter jets conducted a series of intense nighttime raids, targeting 150 "subterranean facilities" in northern Gaza, as disclosed by the military on Saturday. This action occurred three weeks following the deadliest attack in the country's history.
A military statement said the sites hit included "terror tunnels, underground combat spaces and additional underground infrastructure. Furthermore, several Hamas terrorists were killed."
Correspondents in the Gaza Strip and southern Israel said shelling and air strikes continued Saturday, although they were less intense than during the night.
In a separate statement, the Israeli military said one raid had killed Hamas air attacks chief Asem Abu Rakaba, who it said played a key role in the October 7 attacks that set off the current war.
Israel says 1,400 people, mainly civilians, were killed in the cross-border attack. The health ministry in the Hamas-run Gaza Strip says more than 7,300 people have been killed in Israel's raids since, also mostly civilians.
According to the Israeli military, Abu Rakaba oversaw Hamas drones, paragliders, aerial detection and aerial defense.
"He directed the terrorists who infiltrated Israel on paragliders and was responsible for the drone attacks on IDF (Israel Defense Forces) posts," said a statement.