Israel carries out limited raids in Gaza, Hamas launches drones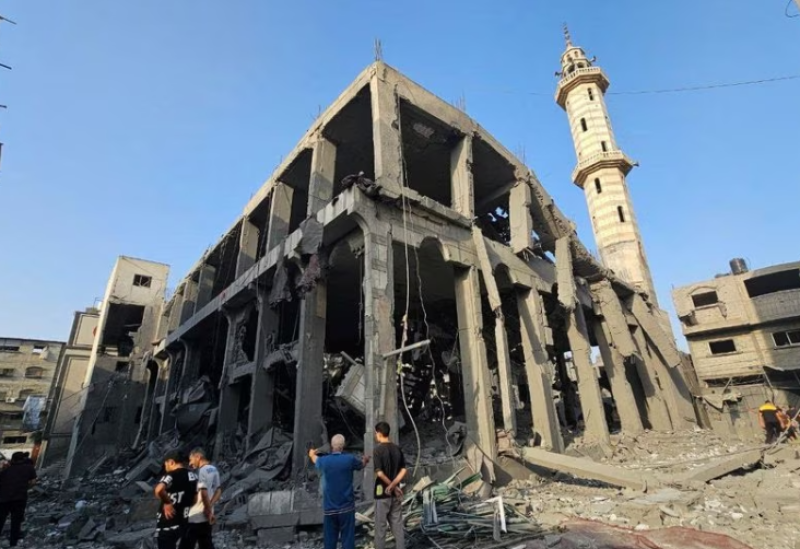 Israel launched airstrikes on combatants it claimed were gathering to repel a larger Israeli invasion on Monday and carried out limited midnight operations against Palestinian terrorists in Gaza.
The terrorist Palestinian organization Hamas said that on Sunday, its militants fought back against an Israeli army in southern Gaza, and on Monday, they launched two attack drones at military installations, both of which Israel claimed were repelled.
One Israeli soldier was killed during a raid on Sunday, the Israeli military said, but it did not acknowledge an assertion by Hamas that its fighters had destroyed Israeli military equipment during skirmishes.
Israel's military has massed forces near Gaza's border and vowed to wipe out Hamas since the group killed 1,400 people and took more than 200 hostages in cross-border raids on Oct. 7.
It has already launched intensive airstrikes on Gaza, where at least 4,600 people have been killed.
Israel said its armed forces' incursions overnight were partly intended to gather intelligence and had helped improve its military readiness, but it is not clear when the Middle East's most powerful army might launch a full-scale invasion.
It is also not clear how such an invasion might unfold. Hamas has built up a powerful arsenal with Iran's help, and Israeli forces would risk be drawn into fighting in a crowded urban setting against a group that has built a vast tunnel network referred to by Israeli troops as the "Gaza Metro".