Israel carries out raids at targets deep inside Lebanon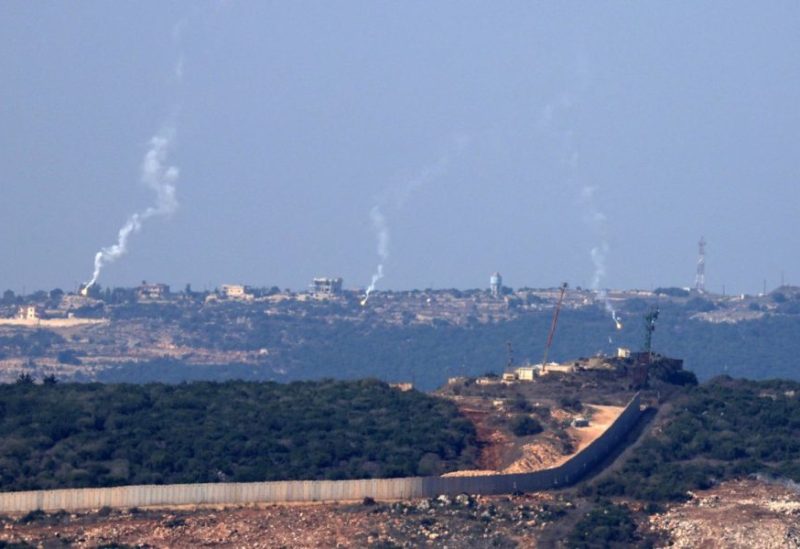 The escalation of clashes between Israel and Hezbollah has entered a new stage in south Lebanon after Israel's announcement on Saturday that it had stopped a surface-to-air missile fired from Lebanon at one of its drones.
Israeli warplanes carried out three raids deep inside Lebanon in the Jabal Safi area, an area situated far from the border, while an Israeli air defense missile exploded over villages in the east of the southern city of Tyre.
Hezbollah has incorporated new air defense systems into its ongoing battle with Israel which is a new development after 20 days of clashes and mutual bombardment.
The Israeli army and the Iranian-backed Hezbollah group in Lebanon have exchanged fire on a daily basis since the start of the Gaza conflict three weeks ago.
Israel's military said on Saturday it had "thwarted a surface-to-air missile that was fired from Lebanon" towards an Israeli unmanned aerial vehicle (UAV). It said the military had responded by "striking the origin of the missile's fire" killing 47 Hezbollah members.
Hezbollah did not make any statement on the matter.
An Israeli unmanned drone carried out three airstrikes targeting the American Hill area and an open location in the Jabal Safi in Iqlim al-Tuffah region, in parallel with Israeli surveillance drones flying over the region at medium altitude since Saturday morning.