Israel: Italian tourist killed, seven injured in 'terror attack ' in central Tel Aviv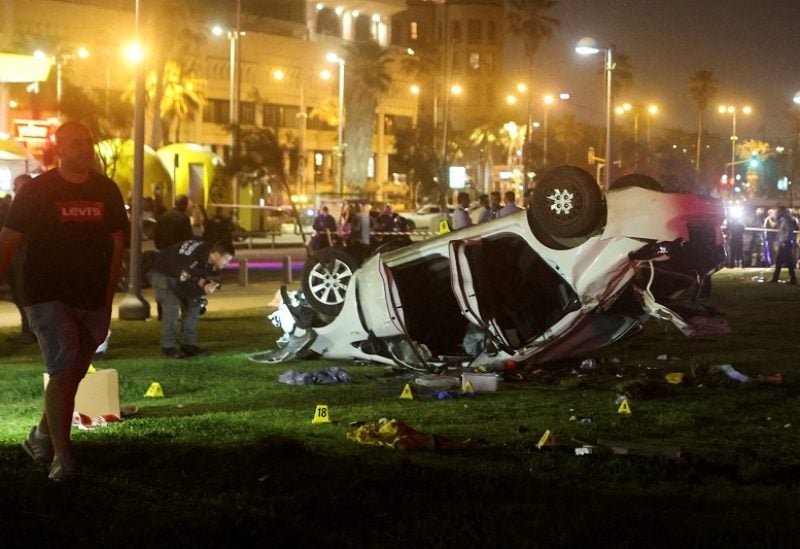 An Italian tourist was killed and seven others were injured in an attack in Tel Aviv, Israeli officials said on Friday. Speaking to the news agency AFP, a police spokesperson said, "The terrorist was neutralised, it was a terror attack against civilians, a car ramming attack".
The deceased was later identified as Italian national Alessandro Parini, a 35-year-old lawyer from Rome. The wounded victims were also tourists from Italy and the United Kingdom, according to hospital officials. However, they were not named, Times of Israel newspaper reported.
Similarly, the "terrorist" was also later named Yousef Abu Jaber, 45, a resident of Kafr Qassem. He reportedly had no known prior security offences, the newspaper reported. Israel's security officials, Shin Bet, and police officers were at Jaber's home in the central Arab-majority city on Friday night to question his family members.
According to the police, the driver rammed into a group of people near a popular seaside park. Surveillance camera footage of the incident, which was shared on social media, purportedly showed the attacker's vehicle speeding toward pedestrians walking near the park, before overturning.
Following the attack, Prime Minister Benjamin Netanyahu ordered the mobilisation of police and army reserves. "The Prime Minister has instructed the Israel Police to mobilise all reserve border police units and has directed the IDF to mobilise additional forces to confront the terror attacks," an official statement read.
The car-ramming attack comes after two Israeli sisters were killed and their mother seriously wounded in a shooting attack in the occupied West Bank.
No group has claimed responsibility for either of the attacks which come after Israel launched air strikes and an artillery bombardment before dawn in response to rocket fire from the Gaza Strip and Lebanon.
On Friday, the army said it had shot down a drone that entered Israel's airspace from Lebanon, without elaborating.