Israel reopens Gaza crossing to Palestinian workers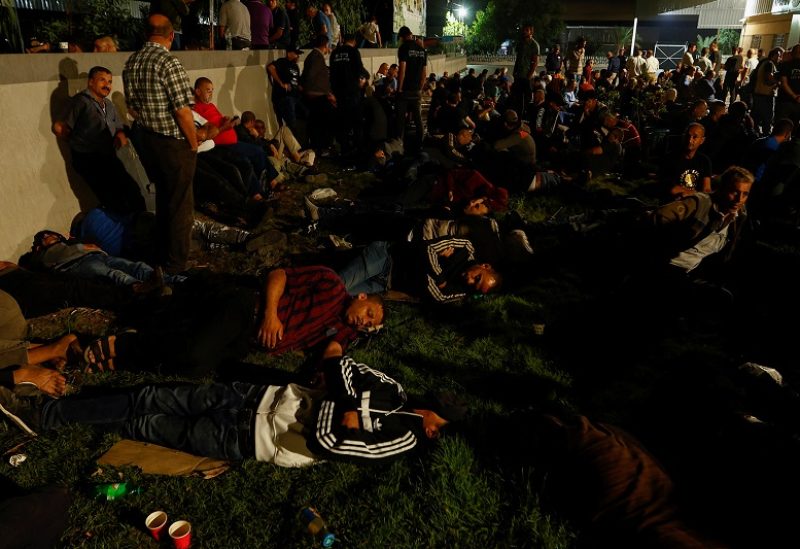 Israel announced on Thursday that it has reopened a significant crossing with Gaza for Palestinian workers. This crossing had been temporarily closed during violent protests that led to Israeli military strikes targeting Hamas military positions.
The Israeli authorities had initially closed the Erez crossing, the only gateway for Palestinian pedestrians from the Gaza Strip, for the Jewish new year holiday on September 15.
But they extended the closure citing security reasons following daily demonstrations along the border that left several protesters dead and injured in clashes with Israeli soldiers.
While patients seeking medical treatment and foreigners had been allowed to use the crossing, thousands of Palestinian workers from the coastal enclave had been banned from entering Israel.
On Wednesday evening COGAT, the Israeli defense body responsible for Palestinian civilian affairs, said the crossing would reopen for workers from Thursday morning.
The Palestinian civilian affairs ministry confirmed the crossing had reopened.
An AFP correspondent saw thousands of Palestinians waiting at the terminal to enter Israel.
Israel has issued work permits to some 18,500 Gazans, COGAT said last week.
The Gaza Strip, home to some 2.3 million Palestinians, had been rocked by violent protests in the past two weeks.
Protesters had often resorted to burning tires, throwing stones and petrol bombs at Israeli troops, who have responded with tear gas and live bullets.
The Israeli army had also resorted to drone strikes targeting military sites of the Islamist group Hamas, which controls the enclave.
Since September 13, seven Palestinians have been killed and more than 100 wounded in the violence in Gaza, according to figures from the Hamas-controlled health ministry.
Israel has imposed an air, land and sea blockade on Gaza since Hamas seized the Palestinian territory in 2007.
Armed conflict sporadically erupts between Israel and militants in the Gaza Strip.
In May, an exchange of Israeli air strikes and Gaza rocket fire resulted in the deaths of 34 Palestinians and one Israeli.