Israel says aid to be available in South Gaza, does not elaborate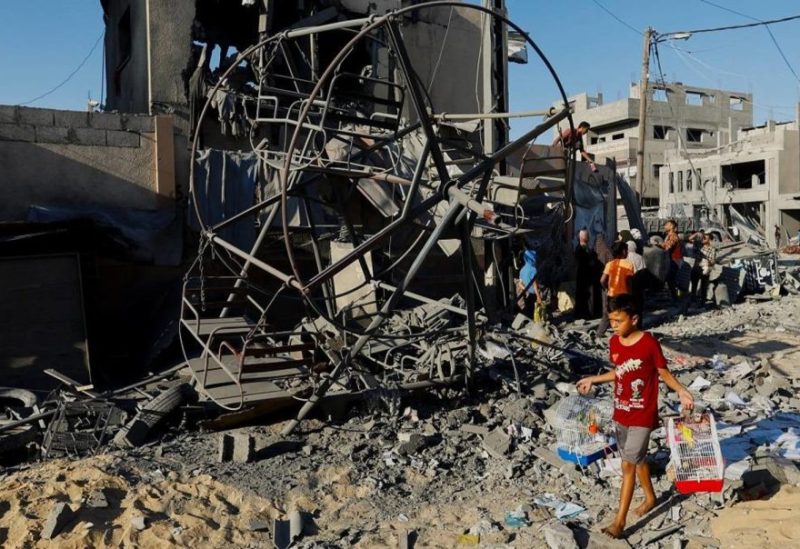 The Israeli military said on Wednesday that humanitarian aid would be made available to Palestinians who flee Gaza City southward, but did not immediately provide details on whether or how such aid would be brought into the enclave.
Israel has been calling on civilians to move south for their own protection as it focuses strikes on the northern and central Gaza Strip as part of a counteroffensive against Hamas that may escalate into a ground invasion.
In a new evacuation advisory posted online, the Israeli military urged Gaza City residents to leave, saying there was a "humanitarian zone" with aid available in Al-Mawasi, 28 km (17 miles) down the coast.
"Al-Mawasi is where international #HumanitarianAid will be provided as needed," the post said.
Asked by Reuters whether aid was being allowed into Gaza – and, if so, where and when – an Israeli military spokesperson had no immediate response.
Israel has imposed a siege on Gaza following the shock Oct. 7 cross-border Hamas attack. Several countries have flown aid to Egypt, which also borders Gaza, but it is not clear when those shipments might reach the Palestinian enclave.