Israel says arrow-3 sale to Germany approved by US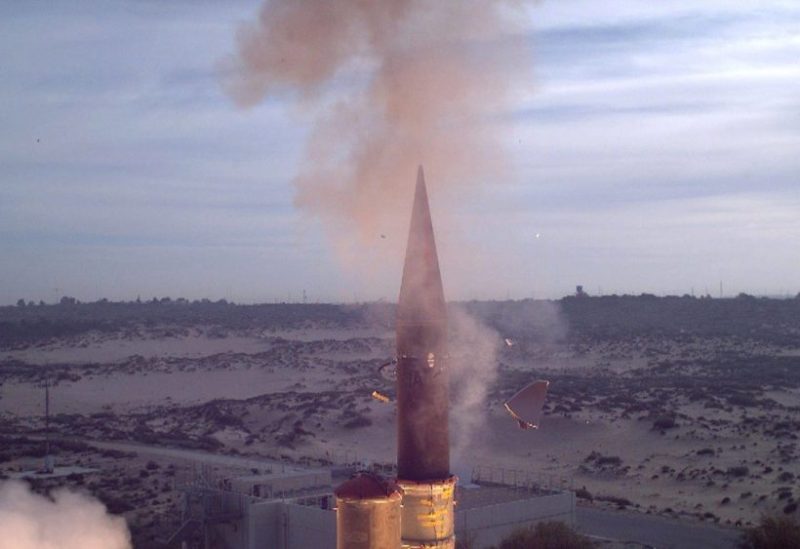 The United States approved a $3.5 billion sale of Israel's Arrow-3 missile defense system to Germany on Thursday, in what will be Israel's biggest-ever defense deal, the Israeli Defense Ministry said.
Israel and Germany will sign a Letter of Commitment, with a $600 million initial payment, to commence work on the project, the statement said, adding that the full contract will be ready to sign by the end of 2023.
The US is a partner in the Arrow project, which was developed jointly by the Israel Missile Defense Organization and the United States Missile Defense Agency.
Russia's war in Ukraine has laid bare a shortage of ground-based air defense systems such as Raytheon's Patriot units or the more recently developed IRIS-T in many Western nations.
While Patriot and IRIS-T cover the medium layer of air defense, Arrow-3 – produced by Israel Aerospace Industries and Boeing Co – offers protection for the higher layer.
Using a detachable warhead that collides with the target, it is designed to intercept ballistic missiles outside the earth's atmosphere, an altitude allowing for the safe dispersal of any non-conventional warheads.
Germany has said that it expected its air force to take delivery of Arrow-3 by the fourth quarter of 2025.
Israel's Army Radio said the signing ceremony with Germany on the Arrow-3 sale was expected to take place in November.