Israel says nearly half a million Israelis displaced since Hamas attack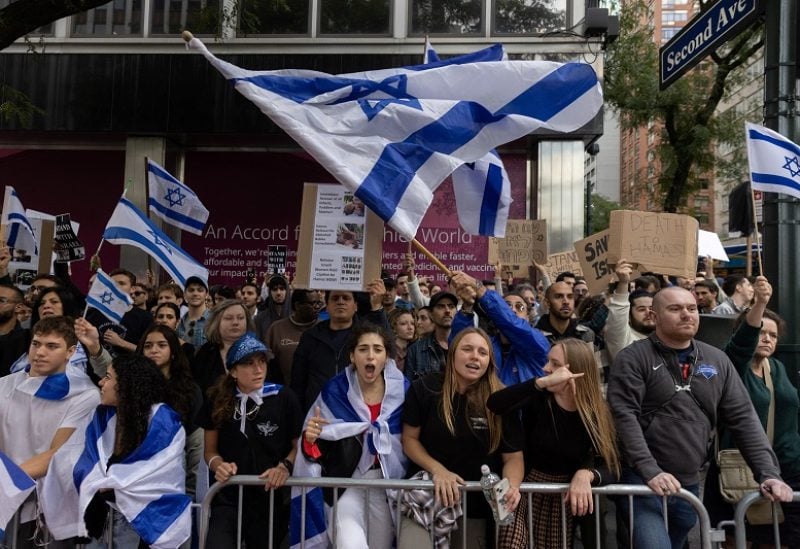 The Israeli military reported on Tuesday that nearly 500,000 Israelis have been displaced from their homes since a cross-border attack by the Palestinian group Hamas on October 7th.
Military spokesman Jonathan Conricus said the displaced Israelis were evacuated from settlements in southern Israel near the border with Gaza and from around 20 settlements near the border with Lebanon, the Yedioth Ahronoth newspaper reported.
Israel launched a massive air campaign against the Gaza Strip following the Hamas attack, displacing over 1 million people – almost half the enclave's total population, according to the UN Relief and Works Agency for Palestine Refugees in the Near East (UNRWA)
Gaza is experiencing a dire humanitarian crisis with no electricity, while water, food, fuel and medical supplies are running out as civilians flee to its southern region following an Israeli warning to evacuate its northern areas.
The fighting began when Hamas on Oct. 7 initiated Operation Al-Aqsa Flood, a multi-pronged surprise attack including a barrage of rocket launches and infiltrations into Israel via land, sea and air. It said the incursion was in retaliation for the storming of Al-Aqsa Mosque and increased settler violence against Palestinians.
The Israeli military then launched Operation Swords of Iron against Hamas targets within the Gaza Strip.
At least 2,808 Palestinians, including 750 children, have been killed in Israeli airstrikes on Gaza.
More than 1,400 Israelis have been killed in the conflict.