Israel to evacuate residents of border town near Lebanon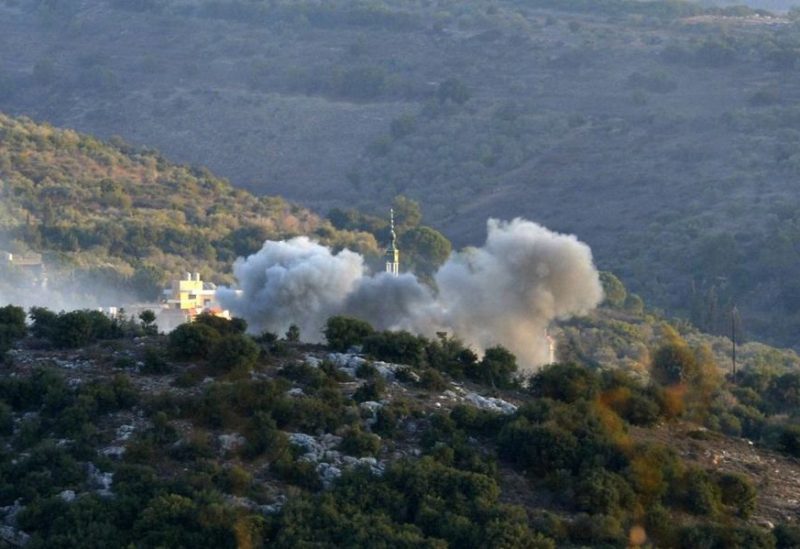 Israel plans to evacuate residents from the town of Kiryat Shmona near its border with Lebanon, the Defense Ministry said on Friday.
Residents of the town near the border will be moved to state-subsidized guesthouses, the ministry said.
On Thursday, the Lebanese army said a journalist was killed by Israeli gunfire in a southern Lebanon border area where Israel's forces and Hezbollah had a heavy exchange of fire.
Israel's military said earlier that its forces had targeted Hezbollah infrastructure and struck three people who attempted to launch anti-tank missiles at Israel. The military, asked about the Lebanese army's account, said it was investigating the matter.
Iran-backed Hezbollah said it fired rockets at an Israeli position in the village of Manara and that Israel responded with shelling. The cross-border blows were the latest in the worst bout of violence on the border in 17 years.
A spokesperson for the UN peacekeeping force in the area, UNIFIL, said a civilian had been killed in the exchange.
"The Lebanese Armed Forces requested UNIFIL's assistance for seven individuals stranded near the Blue Line, close to Sheikh Abad's tomb, during a significant exchange of fire across the Blue Line," UNIFIL spokesperson Andrea Tenenti said.
He said UNIFIL contacted the Israeli army to request it ceasefire in order to rescue the group. "Tragically, one person lost his life during this incident and the others were successfully rescued," Tenenti said.
The Lebanese army described the seven people as media personnel, saying Israeli forces targeted them with machine guns, killing one and wounding another. It did not provide their identities.
The incident came nearly a week after a Reuters journalist was killed and other journalists injured in southern Lebanon. Lebanon's army blamed Israel for the incident, which Israel's military says it is reviewing. Reuters has called on Israel to conduct a "thorough, swift and transparent investigation".
Cross-border exchanges have flared since Oct. 7, when Palestinian group Hamas attacked southern Israel and Israeli forces launched a counteroffensive on Gaza.
Iran-backed Hezbollah, an ally of Hamas which fought a war with Israel in 2006, says 13 of its fighters have been killed so far in south Lebanon since Oct. 7 in the flare-ups on Israel's northern border.