Israeli air strikes kill 32 in south Gaza amid calls for civilians to flee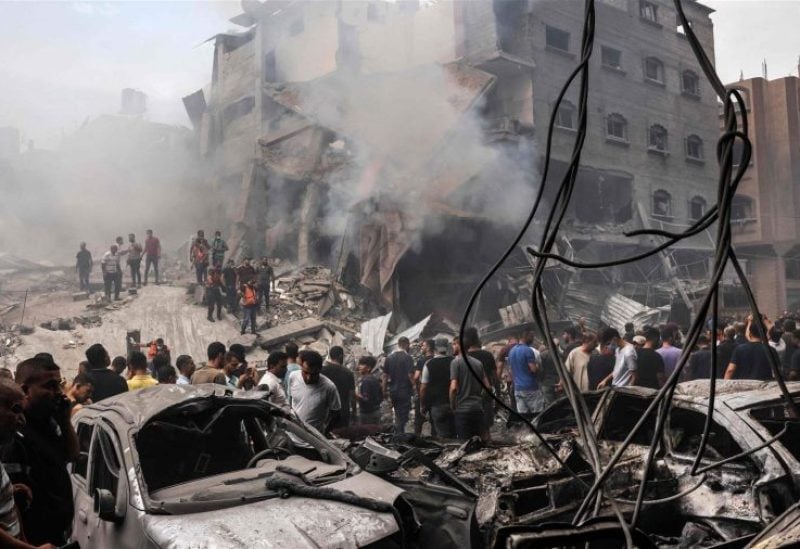 As Israel moves to target Hamas in the southern part of the enclave after subduing the northern, it once again issued warnings to residents to evacuate. On Saturday, Israeli airstrikes on residential complexes in the southern part of Gaza killed at least 32 Palestinians, according to doctors.
A catastrophic humanitarian situation could be exacerbated by forcing hundreds of thousands of Palestinians who fled south after Israel attacked Gaza City to relocate once more, together with citizens of the city of Khan Younis, which has a population of over 400,000.
"We're asking people to relocate. I know it's not easy for many of them, but we don't want to see civilians caught up in the crossfire," Mark Regev, an aide to Israeli Prime Minister Benjamin Netanyahu, told MSNBC on Friday.
Israel vowed to annihilate the Hamas militant group that controls the Gaza Strip after its Oct. 7 rampage into Israel in which its fighters killed 1,200 people and dragged 240 hostages into the enclave, according to Israeli tallies.