Israeli army kills Palestinian in West Bank: Palestinian ministry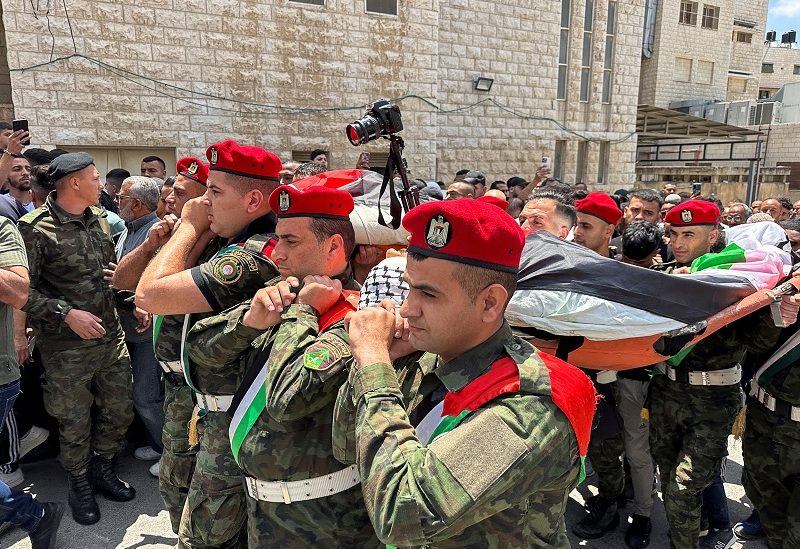 According to the Palestinian health ministry, a Palestinian man was killed on Monday in the occupied West Bank by Israeli soldiers. The Israeli army, however, stated that they had fired back in self-defense after being shot at.
"Saleh Mohamed Sabra, 22, was killed by live bullets during an Israeli attack in Nablus," the ministry said, adding that another Palestinian was wounded by gunfire.
The Israeli army said it was conducting an operation in Nablus to prepare to demolish the house of a man suspected of an armed attack that killed two Israelis in the area in February.
"During the operation, suspects threw stones and fired in the direction of soldiers who responded with live fire," the army said in a statement, adding that one suspect was hit.
The incident comes after a cease-fire ended five days of fierce fighting between the Islamic Jihad militant group in Gaza and Israel. The clashes killed 35 people, the vast majority Palestinians.
The conflict has this year claimed the lives of least 150 Palestinians, 20 Israelis, a Ukrainian and an Italian, according to an AFP tally based on official sources from both sides.
These figures include combatants as well as civilians, and, on the Israeli side, three members of the Arab minority.
Palestinians on Monday mark the "Nakba," or catastrophe, when hundreds of thousands of Palestinians were displaced from their homes following the creation of Israel 75 years ago.