Israeli envoy named in Turkey after years of strain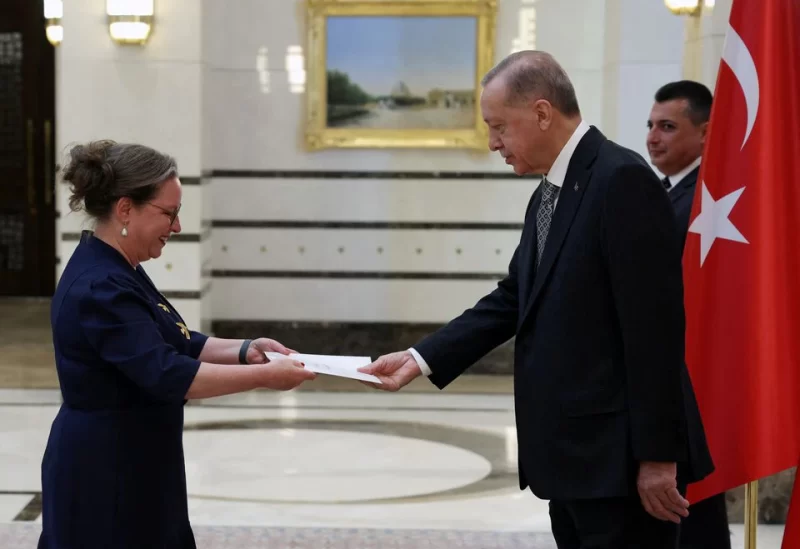 As the two nations' relations improve after four years of tension, Turkish President Tayyip Erdogan on Tuesday received the credentials of Israel's new ambassador to Turkey.
With high-level visits this year, including Israeli President Isaac Herzog's trip to Ankara, Turkey and Israel's relations started to improve. In August, they decided that ambassadors would be chosen jointly.
Following Netanyahu's election victory in Israel last month, the two men made a pact to "work together to create a new era in ties" based on respect for each other's interests.
Irit Lillian, Israeli's charge d'affaires in Ankara since January 2021, became ambassador after presenting his letter of confidence to Erdogan.
Once close regional allies, relations between Israel and Turkey have been strained for more than a decade, with Ankara having expelled Israel's ambassador following a 2010 Israeli raid on an aid ship to Gaza, which killed 10 Turkish citizens.
Diplomatic relations were restored in 2016, but two years later Turkey recalled its ambassador from Israel and expelled the Israeli envoy when Israeli forces killed a number of Palestinians who had taken part in protests in the Gaza Strip.
Even though Netanyahu will lead one of the most right-wing governments in the history of his country, he has sworn to rule for all Israelis while facing criticism on policy even before assuming office.