Israeli forces demolish West Bank house of senior Hamas leader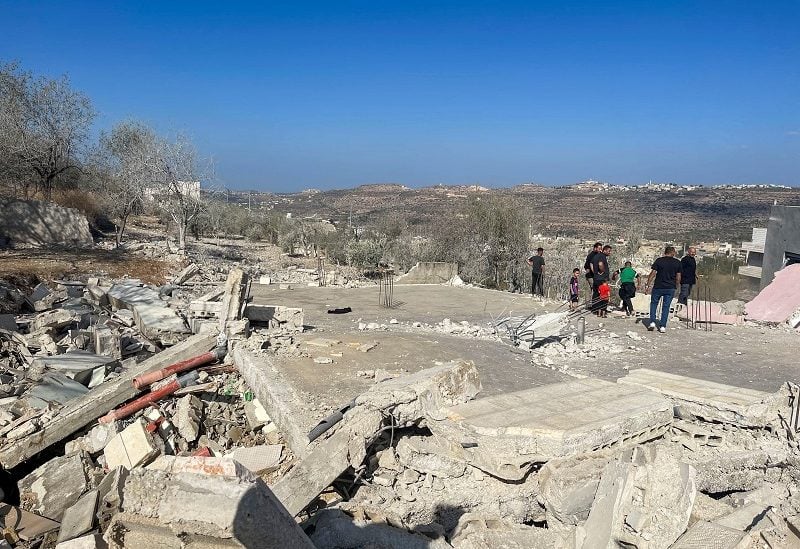 On Tuesday, Israeli forces demolished the residence of Saleh Al-Arouri, the former commander of Hamas forces in the occupied West Bank. This action was part of the ongoing efforts by security forces to suppress leaders associated with the militant group.
Currently thought to be living in southern Lebanon, Arouri, the deputy to Hamas leader Ismail Haniyeh, is among a group of leaders singled out by Israeli officials who have vowed to destroy Hamas in retaliation for the deadly Oct. 7 attack on southern Israel.
A veteran Hamas leader who has spent 17 years in Israeli jails, Arouri rose to prominence in 2014 by admitting to the abduction and killing of three Israeli teenagers from a West Bank settlement.
Since then he has been behind a steady expansion of Hamas political cadres and gunmen throughout the West Bank, where the rival Fatah faction of Palestinian President Mahmoud Abbas controls the Palestinian Authority.
His house, which local residents said was not occupied, had been scheduled for demolition since last week and security forces blew it up in the early hours of the morning, according to witnesses.
Following 18 months of steadily escalating violence in the West Bank, Israeli forces have clamped down further since the Oct. 7 attack, making hundreds of arrests and conducting regular raids that have resulted in clashes. At least 121 Palestinians have been killed there in the three weeks since the attack.
On Tuesday, a 14-year-old boy hit during a confrontation near the northern West Bank city of Nablus died of his wounds and in a separate incident, a 70 year-old man was killed during a clash in the city of Tubas.