Israeli forces kill one Palestinian in West Bank raid on first day of Ramadan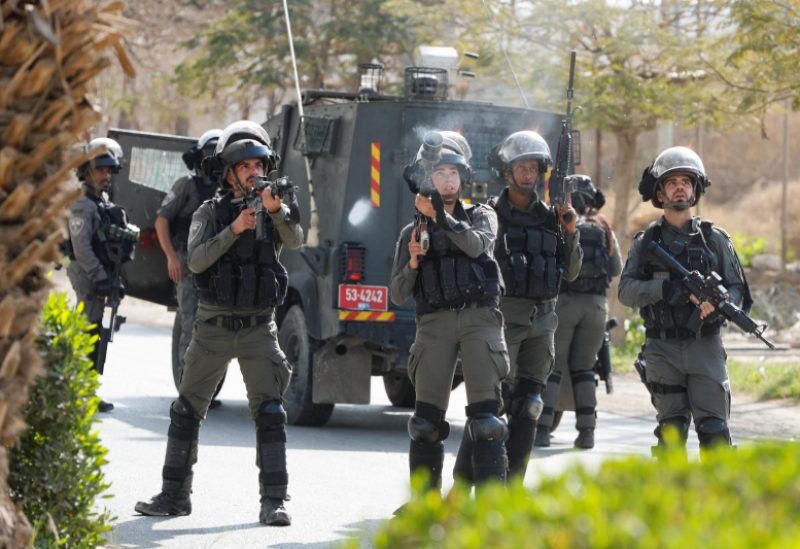 Amidst attempts to curb surging violence from spiralling further, Israeli forces killed a Palestinian man during a raid in the occupied West Bank on Thursday, Palestinian officials said.
A statement from Israeli border police said its undercover unit was involved in a raid early on Thursday to arrest a Palestinian man suspected of involvement in several shooting attacks. The forces surrounded the house he was in and fired at the man after he aimed a weapon at them, the border police said.
The Palestinian health ministry said 25-year-old Amir Abu Khadijeh was shot in the head in the city of Tulkarem.
A new group formed to confront Israel's occupation under the name of the "Tulkarem Brigade" said Abu Khadijeh was one of its founders and described the killing as an "assassination."
Thursday marked the first day of the Muslim holy month of Ramadan in the Palestinian territories.
In previous years, Ramadan has occasionally seen clashes between Israeli police and Palestinians, particularly around Jerusalem's Al-Aqsa Mosque compound, Islam's third holiest site, revered as the Temple Mount by Jews. Ramadan coincides this year with Judaism's Passover and Christian Easter.
On Sunday, Israeli and Palestinian officials made commitments to de-escalate violence at a meeting attended by US, Egyptian and Jordanian delegations in the resort of Sharm el-Sheikh.
The Israeli-occupied West Bank has seen a surge of confrontations in recent months, with near-daily Israeli military raids and escalating violence by Jewish settlers, amid a spate of attacks by Palestinians.
Over the past year, Israeli forces have killed more than 250 Palestinians in the West Bank, including fighters and civilians. More than 40 Israelis and three Ukrainians have died in Palestinian attacks in the same period.
The Palestinians aim to establish an independent state in the West Bank and Gaza Strip with East Jerusalem as its capital, territories Israel captured in a 1967 war.