Israeli forces kill Palestinian in West Bank raid: ministry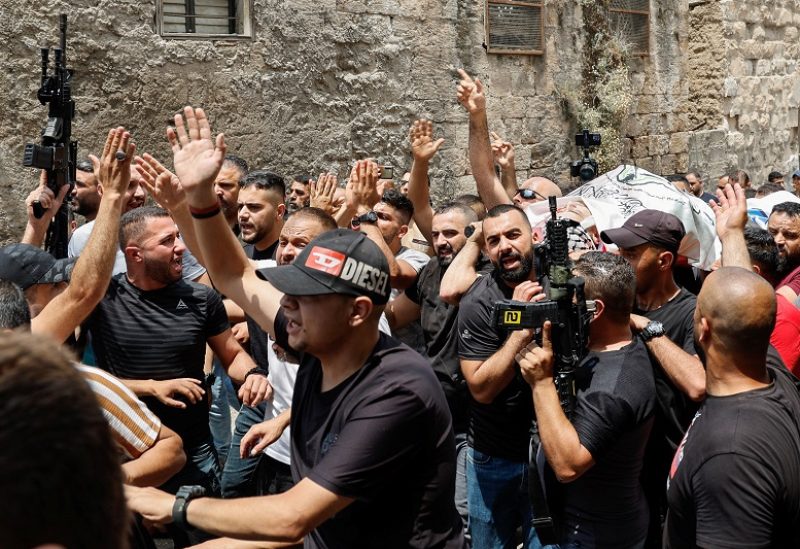 According to the Palestinian health ministry, a Palestinian man was killed by Israeli forces on Monday in the occupied West Bank. The military stated that the forces were engaged in a firefight during a raid.
Ashraf Mohammed Ibrahim, 37, was "shot by the Israeli occupation" in the northern city of Jenin, the ministry said.
Ibrahim was an officer in the Palestinian intelligence service, according to the official Palestinian news agency Wafa.
The Israeli military said "suspects fired heavily at the forces, who responded with fire toward the armed men" during a raid in Jenin.
"In addition, suspects hurled explosive devices at the forces," added the army statement.
Six people were arrested in Jenin, according to Palestinian prisoners' advocacy groups.
Israeli forces regularly conduct raids in the West Bank, which has been occupied by Israel since the 1967 Six-Day War.
Dozens of Palestinians have been killed in Jenin in recent months, including both minors and militants.
Since the start of the year, at least 155 Palestinians, 20 Israelis, a Ukrainian and an Italian have been killed in violence linked to the Israeli-Palestinian conflict, according to an AFP tally compiled from official sources.
The figures include combatants as well as civilians and, on the Israeli side, three members of the Arab minority.