Israeli hostage freed by Hamas describes experience in press conference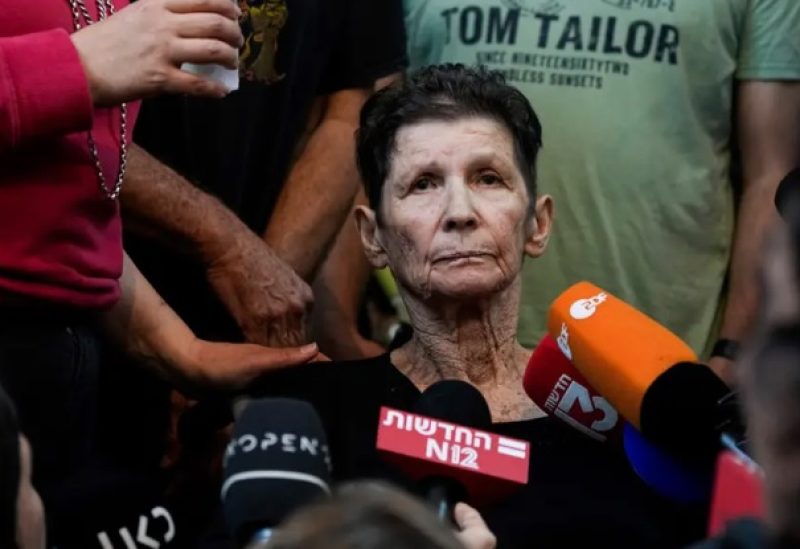 An elderly Israeli hostage who was released by Hamas overnight said she was beaten by militants as she was taken into Gaza on Oct. 7, but was then well-treated during her two-week captivity in the Palestinian enclave.
"The guys beat me on the way, they didn't break my ribs but hurt me there very much," Yocheved Lifshitz, 85, said a day after her release.
"They treated us well," she told media at a Tel Aviv hospital, explaining a doctor visited her and fellow hostages every two to three days.
Lifshitz was one of two women freed late Monday, leaving around 220 hostages still in the hands of Hamas.
Seated in a wheelchair, she told reporters that a doctor had visited her while she was held in a network of tunnels within Gaza and that all her needs had been taken care of.
She said that Hamas treated her gently and met all her needs during captivity.
Describing her experience at the press conference, Lifshitz said that she was taken into tunnels inside Gaza that looked like "spiderweb," adding that the location they were held at was shelled several times.
She said that Israeli military did not take the threat of Hamas seriously.