Israeli police beat mourners at funeral of slain Palestinian journalist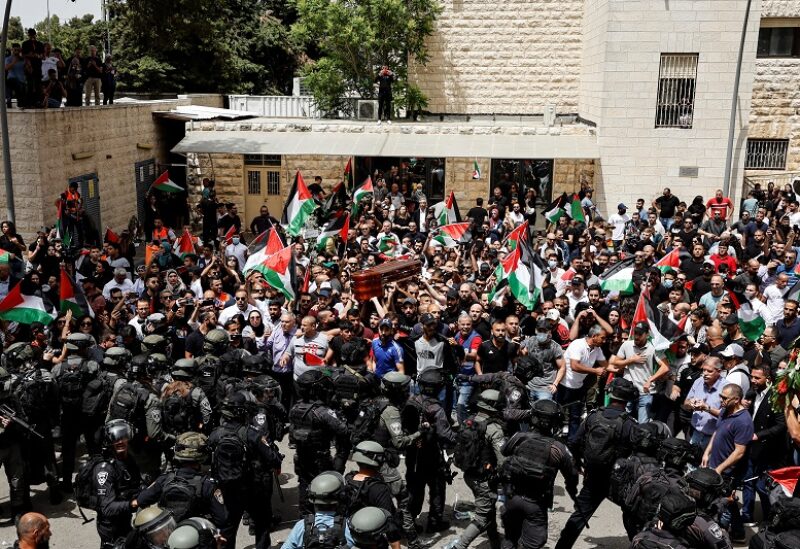 On Friday, Israeli police surged towards Palestinian mourners carrying the corpse of Al Jazeera journalist Shireen Abu Akleh, as dozens dragged her casket through Jerusalem's Old City in an outpouring of sadness and fury over her death.
Hundreds of Palestinians gathered behind Abu Akleh's coffin, some carrying Palestinian flags and screaming, "with our spirit and blood we will redeem you Shireen," began heading toward the gates of St. Joseph's Hospital.
In an apparent attempt to prevent them from removing the coffin by automobile, Israeli police officers stormed through the courtyard gates and surged at the throng, beating and kicking pallbearers with batons.
At one point the group carrying her coffin backed against a wall and almost dropped the casket, recovering it just before one end hit the ground as stun grenades detonated.