Israeli settlers storm Al-Aqsa mosque in occupied East Jerusalem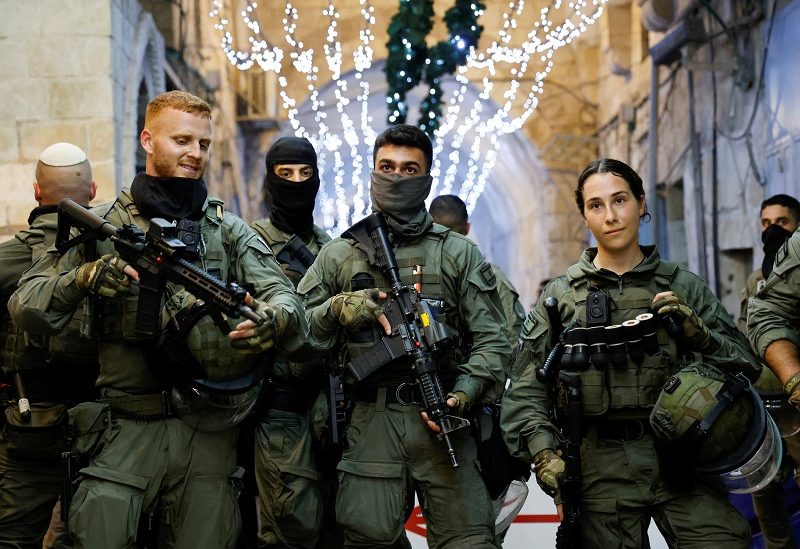 Policemen were deployed in the courtyards, when Israeli settlers on Thursday forced their way into the Al-Aqsa mosque compound in occupied East Jerusalem, according to eyewitnesses.
Israeli authorities began restricting Palestinians under 40 years old from entering the site before the Muslim morning prayer, the eyewitnesses said.
The measure was met by hundreds of Palestinian young people performing morning prayers in the streets near the mosque.
Israeli police had raided Al-Aqsa mosque on Wednesday evening, forcibly removing worshippers.
Several extremist settler groups called for incursions into the Al-Aqsa mosque complex to mark the week-long Jewish holiday of Passover, which began on April 5.
For Muslims, Al-Aqsa represents Islam's third-holiest site. Jews call the area the Temple Mount, saying it was the site of two Jewish temples in ancient times.
Israel occupied East Jerusalem, where Al-Aqsa is located, during the 1967 Arab-Israeli War. It annexed the entire city in 1980 in a move never recognized by the international community.