Israeli troops kill man in West Bank raid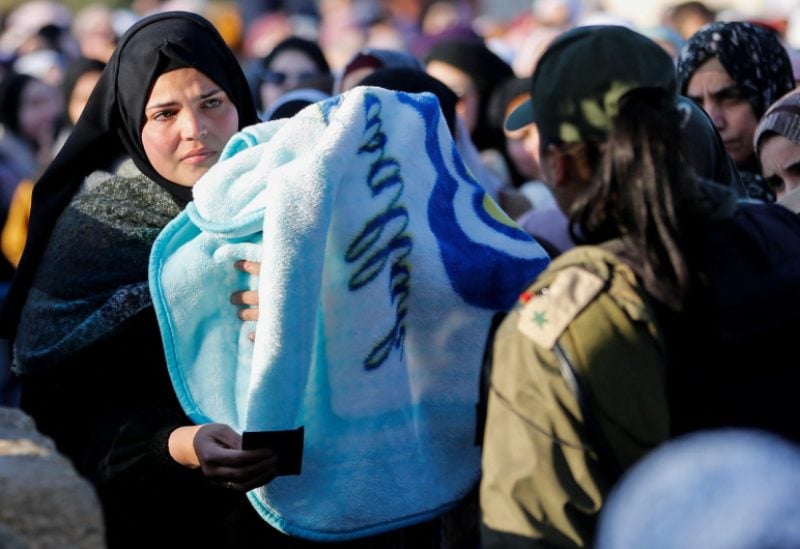 A Palestinian man was shot and killed on Monday, by a Israeli forces operating in a refugee camp in the occupied West Bank, Palestinian official said, in the latest bloodshed in a yearlong wave of violence that has gripped the region.
The governor of Jericho, Jihad Abu Al-Asal, told Palestinian media that the man, Suleiman Ayesh, was fatally shot in the Aqabat Jaber refugee camp in the central West Bank, which has repeatedly been the scene of fighting between Israeli troops and Palestinians in recent months.
Abu Al-Asal did not disclose the man's age and there was no immediate comment from the Palestinian Health Ministry.
The Israeli military said it was operating in the area when two suspects were spotted fleeing. Soldiers opened fire and struck at least one of the suspects.
The violence comes as Israel is set to mark its Memorial Day for fallen soldiers and victims of militant attacks, beginning at sundown on Monday, followed by its 75th Independence Day the following evening. Starting Monday afternoon, Israel is set to close off the West Bank and the Gaza Strip to all Palestinians wishing to leave except for humanitarian cases, a closure that is expected to continue until late Wednesday. Israel regularly tightens its movement restrictions out of the West Bank and Gaza during holidays in what it says is a security precaution.
Violence between Israel and the Palestinians has spiked over the last year, after a bout of Palestinian attacks prompted Israel to launch near-nightly arrest raids into West Bank cities, villages and towns.
Israel says its raids are essential to dismantle militant networks and thwart future attacks, but violence has shown no sign of abating. The Palestinians say the raids entrench Israel's 56-year, open-ended occupation of lands they seek for a future independent state.
Bloodshed has only intensified since the start of this year. So far this year, 95 Palestinians have been killed by Israeli fire in the West Bank, according to a tally by The Associated Press, at least half of them affiliated with militant groups. During that time, 19 people were killed in Palestinian attacks on Israelis.
Tensions have been particularly high over the last month, as Muslims marked the holy month of Ramadan, which this year coincided with the Jewish holiday of Passover. Earlier this month, an Israeli police raid on Muslim worshippers at a sensitive Jerusalem holy site touched off rocket salvos from militants in Lebanon, the Gaza Strip and Syria, which Israel responded to with air strikes.
Also earlier this month, Palestinian gunmen killed three British-Israeli women — a mother and two of her daughters — as they were driving in their car in the West Bank. In a separate incident, an Italian tourist was killed and five others were wounded when a Palestinian-Israeli's car careened onto a bike path near the beach in Tel Aviv in what authorities described as a suspected attack.