Israeli troops raid Gaza as Arab ministers condemn bombardment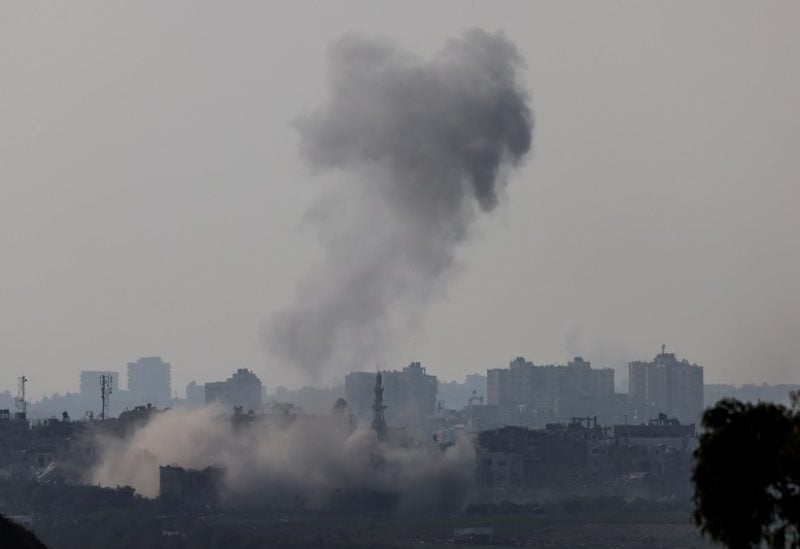 As Arab indignation over Israel's ceaseless bombardment of the beleaguered Palestinian enclave grew, Israeli ground forces launched a major raid into Gaza overnight against Hamas targets.
While the United States and other nations pushed Israel to postpone such action out of concern that it could spark wars on other Middle East fronts, Israeli Prime Minister Benjamin Netanyahu has stated that Israeli troops were still getting ready for a complete ground invasion.
The U.N. agency providing aid to Palestinian civilians in Gaza said it may have to shut down operations very soon if no fuel reaches the Hamas-ruled territory amid a desperate need for shelter, water, food and medical services.
Israel has for nearly three weeks bombarded the densely populated Gaza Strip following the Oct. 7 Hamas attack on Israeli communities. Israel says Hamas killed some 1,400 people and took more than 200 hostage.
Gaza's health ministry said on Thursday that 7,028 Palestinians had been killed in the retaliatory air strikes, including 2,913 children.
On Wednesday, U.S. President Joe Biden cast doubt on the Palestinian casualty figures, which an Israeli military spokesman said could not be trusted.
The military has not provided any assessment of its own and Gaza health ministry spokesman Ashraf al-Qidra rejected the statements questioning the figures.