Israel's military orders civilians to evacuate Gaza City, ahead of feared ground offensive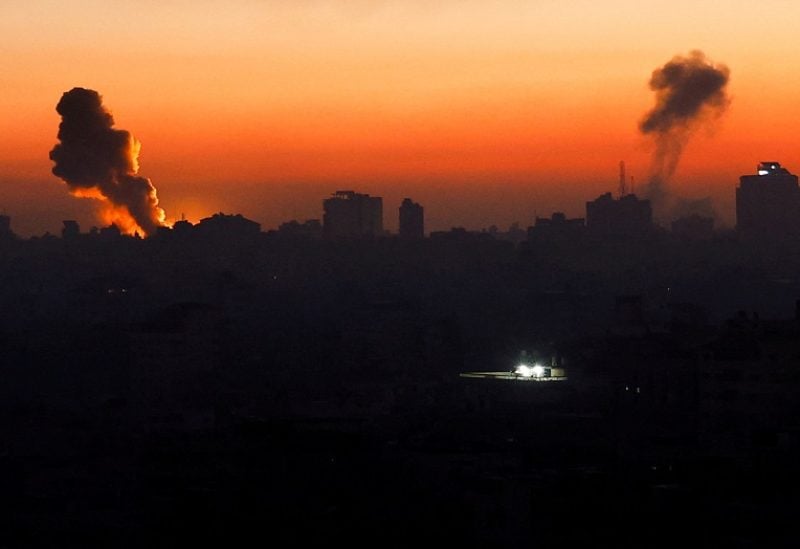 A UN spokesperson reported that Israel's military has ordered the evacuation of the northern Gaza area, which is inhabited by 1.1 million people, within a 24-hour timeframe on Friday. This directive is part of Israel's ongoing efforts to eliminate the Hamas militant group following their lethal attack.
The order could signal an impending ground offensive, though the Israeli military has not yet confirmed such an appeal. On Thursday it said that while it was preparing, no decision has been made.
The order, delivered to the UN, comes as Israel presses an offensive against Hamas militants. UN spokesman Stéphane Dujarric called the order "impossible" without "devastating humanitarian consequences."
A UN official says that the United Nations is trying to get clarity from Israeli officials at the senior most political level.
"It's completely unprecedent," the official said, speaking on condition of anonymity because he was not authorized to speak publicly.
Panicked rumors of an evacuation had begun to spread in north Gaza, home to almost half the population of the territory, in the early morning Friday.
A ground offensive in Gaza, which is ruled by Hamas and where the population is densely packed into a sliver of land only 40 kilometers (25 miles) long, would likely bring even higher casualties on both sides in brutal house-to-house fighting.
Hamas' assault Saturday and smaller attacks since have killed more than 1,300 people in Israel, including 247 soldiers — a toll unseen in Israel for decades — and the ensuing Israeli bombardment has killed more than 1,530 people in Gaza, according to authorities on both sides. Israel says roughly 1,500 Hamas militants were killed inside Israel, and that hundreds of the dead in Gaza are Hamas members. Thousands have been wounded on both sides.
As Israel pounds Gaza from the air, Hamas militants have fired thousands of rockets into Israel. Amid concerns that the fighting could spread in the region, Syrian state media reported that Israeli airstrikes on Thursday put two Syrian international airports out of service.
Israeli Prime Minister Benjamin Netanyahu vowed to "crush" Hamas after the militants stormed into the country's south on Saturday and massacred hundreds of people, including killings of children in their homes and young people at a music festival.-
Amid grief and demands for vengeance among the Israeli public, the government is under intense pressure to topple Hamas rather than continuing to try to bottle it up in Gaza.
The number of people forced from their homes by Israel's airstrikes soared 25 percent in a day, reaching 423,000 out of a population of 2.3 million, the UN said Thursday. Most crowded into UN-run schools.
Earlier, the Israeli military pulverized the Gaza Strip with airstrikes, prepared for a possible ground invasion and said its complete siege of the territory — which has left Palestinians desperate for food, fuel and medicine — would remain in place until Hamas militants free some 150 hostages taken during their grisly weekend incursion.
A visit by Secretary of State Antony Blinken, along with shipments of US weapons, offered a powerful green light to Israel to drive ahead with its retaliation in Gaza after Hamas' deadly attack on civilians and soldiers, even as international aid groups warned of a worsening humanitarian crisis. Israel has halted deliveries of basic necessities and electricity to Gaza's 2.3 million people and prevented entry of supplies from Egypt.
"Not a single electricity switch will be flipped on, not a single faucet will be turned on and not a single fuel truck will enter until the Israeli hostages are returned home," Israeli Energy Minister Israel Katz said on social media.
Lt. Col. Richard Hecht, an Israeli military spokesman, told reporters Thursday that forces "are preparing for a ground maneuver" should political leaders order one.