Italian conductor Muti to visit Syrian refugee camp in Jordan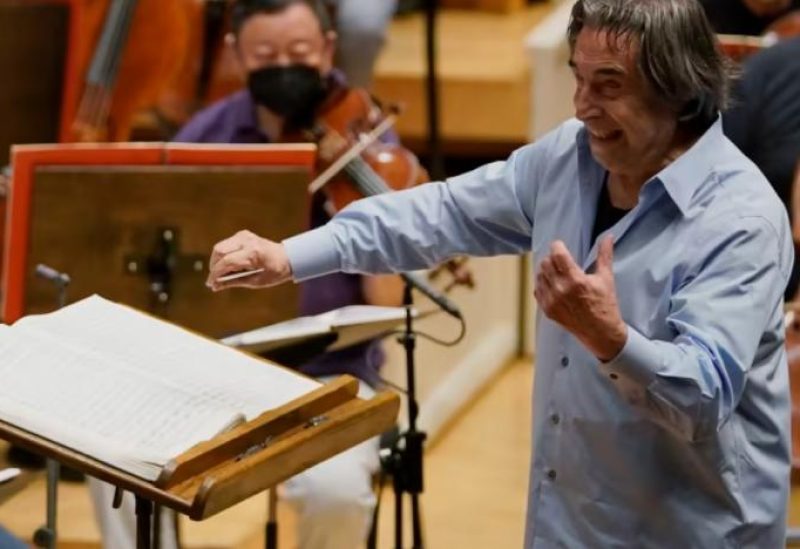 Italian conductor Riccardo Muti plans to visit Syrian musicians living in the vast Zaatari refugee camp in Jordan on the sidelines of his annual Roads of Friendship concert series that aims to use music to build bridges and help those affected by war.
Muti will conduct Italian and Jordanian musicians in concerts set in ancient Roman amphitheaters in Jerash, Jordan, on July 9 and the Pompeii archaeological site on July 11, for the 27th Roads of Friendship concert series, The Associated Press reported.
The concerts will pay homage to the "generosity of the Jordanian people" for taking in millions of Syrian refugees fleeing civil war in the neighboring country, the Ravenna festival announced Thursday.
While in Jordan, Muti plans to visit the Zaatari camp, a symbol of the long-running Syrian refugee situation and home to about 80,000 refugees nearly 11 years after it was set up near the Syrian border.
He and a delegation from the Ravenna Festival will meet with musicians among the Syrian diaspora, bringing with them musical instruments as gifts.
This year's Roads of Friendship concert series will launch on July 7 in Ravenna, and feature the Luigi Cherubini Youth Orchestra founded by Muti, the Cremona Ancient Choir as well as Jordanian musicians.
The series was launched in 1997 in Sarajevo, just two years after the Bosnian civil war ended.