Italy PM says deal with Albania on migrants could serve as blueprint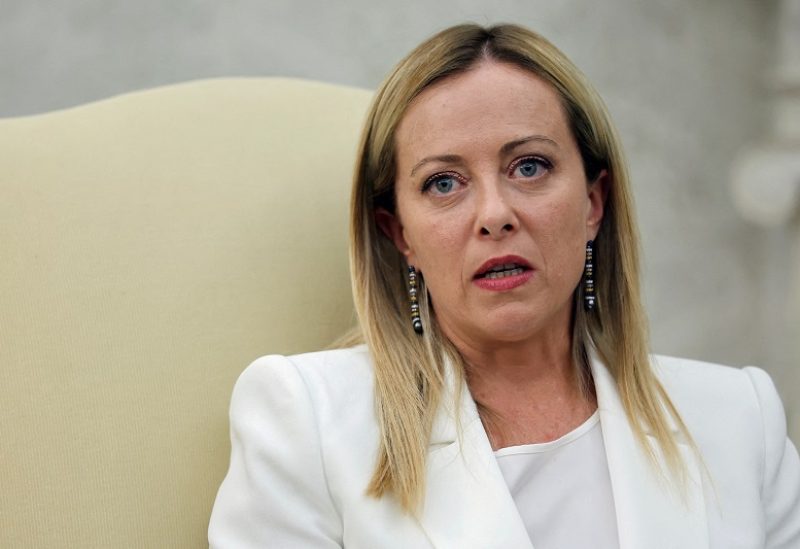 A deal reached this month by Italy with Albania to build centres for migrants coming ashore by sea could serve as a blueprint for other EU countries, Italian Prime Minister Giorgia Meloni said on Friday.
"I think this can be an example that other countries may follow, particularly if it functions well," Meloni said through interpreter during a visit to neighbouring Croatia.
Earlier this month, Meloni and Albanian Prime Minister Edi Rama announced a new scheme for Italy to try to bring down migrant numbers by building two centres that would initially host some 3,000 people when they are due to open in spring 2024.
The plan was immediately criticized by experts and human rights activists as being legally complicated and entailing lengthy procedures that could place unjustified burden of migrants.
On Wednesday, the European Union migration Commissioner Ylva Johanssontop said the Italian-Albanian agreement on the reception camps did not breach EU law which was not applicable.
"As for our agreement with Albania, I think it is a very innovative and very smart agreement, received with a lot of interest by other European partners," Meloni told journalists during her visit to the Croatian capital of Zagreb.
"Italy has decided to be the leader in this … at the moment when we must look for new solutions to manage the problem that we perhaps have not managed in best way until now," she said through an interpreter.