Italy: Tourist boat overturns on Lake Maggiore, killing 4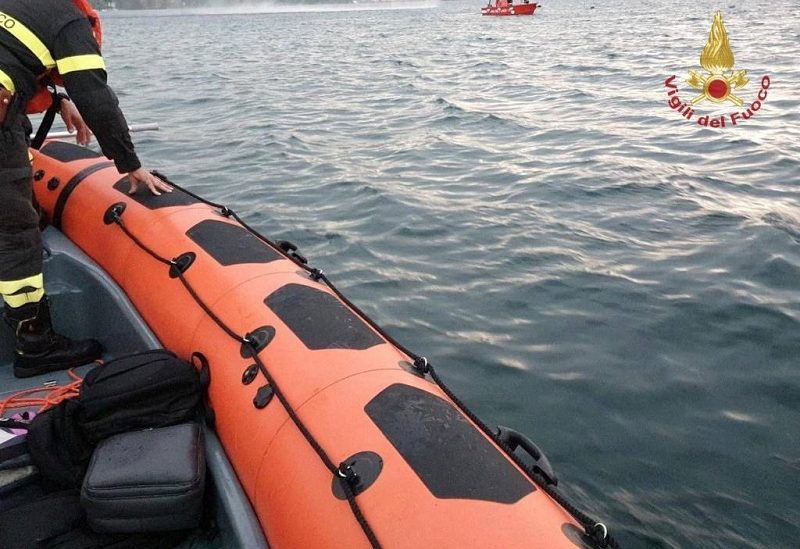 On Monday, Italian firefighters confirmed that four individuals lost their lives on Lake Maggiore after their boat capsized and sank. Emergency teams deployed helicopters and divers to conduct search and rescue operations in the area, with the objective of locating both victims and survivors. Eventually, they were able to recover the body of the last missing person.
The accident took place on Sunday at the popular lake in northern Italy located in the Lombardy region.
Around 24 passengers and crew were on board the tourist boat when it was suddenly caught up in a storm, Italian news agency ANSA reported.
The violent change in weather caused a whirlwind to appear, causing the 16-meter (52-foot) long boat to capsize, Lombardy region president Attilio Fontana said.
The powerful winds caused the ship to quickly sink, taking at least one victim down with it, according to local reports.
Footage posted by firefighters showed chairs, wood and other debris floating in the choppy waters where the boat sank. Three bodies were recovered on Sunday, while the fourth victim was found early Monday.
The 20 survivors either managed to swim to shore or were rescued by nearby boats.
One of the victims was a middle-aged Israeli man, according to a statement from Israel's foreign ministry.
An Italian man and an Italian woman were also among the dead, as well as a Russian woman, the local Varese News website reported.
The storm system that caused the fatal accident also caused disruptions across the Lombardy region, causing delays at Milan's Malpensa Airport.
Lake Maggiore is located on the southern side of the Alps and is the second largest lake in Italy.
The deadly incident comes on the heels of devastating floods that hit Italy's Emilia-Romagna region earlier in May, killing at least 14 people and displacing tens of thousands.