Italy's centre-left dealt blow as centrist party quits electoral pact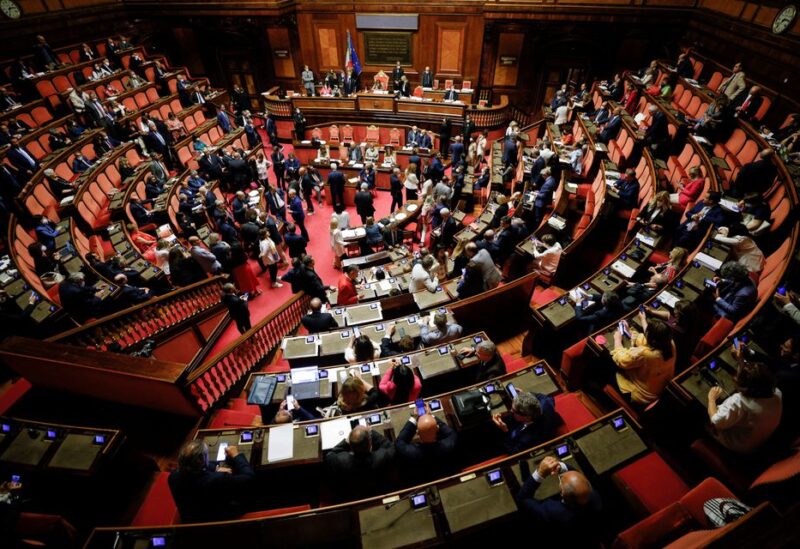 The leader of Italy's centrist Azione party announced on Sunday that it will withdraw from a centre-left political alliance created with the Democratic Party (PD) last week, reducing the coalition's chances ahead of a September 25 poll.
The Green leftist federation and the centrist Impegno Civico had just decided to join the PD-led group the day before, bolstering a centre-left already behind conservative adversaries.
According to polls, a conservative alliance will win next month's election, with the far-right Brothers of Italy expected to be the largest single party. The electoral law in Italy rewards parties that create large coalitions.
Carlo Calenda, head of Azione, said he had informed PD leaders that his party will withdraw from the agreement, citing the existence of parties that voted against former Prime Minister Mario Draghi's cabinet as one of the reasons.
The September poll was scheduled following the breakdown of Draghi's unity government last month, when three of his major allies refused to participate in a confidence vote he called to attempt to settle disagreements. Draghi resigned but remains acting prime minister.
Azione had decided to join forces with the PD, the main center-left party, in order to gain headway on the conservatives. He promised to continue to Draghi's foreign policy of backing Ukraine and to reach the criteria necessary to access billions of euros in EU funds.
The centrist party and its +Europa ally are polling at around 5-7% in surveys. Earlier on Sunday, +Europa expressed its strong approval of the pact with the PD and it remained unclear what the small group would do after Calenda's move.