Italy's Draghi to meet 5-Star chief with govt's future at risk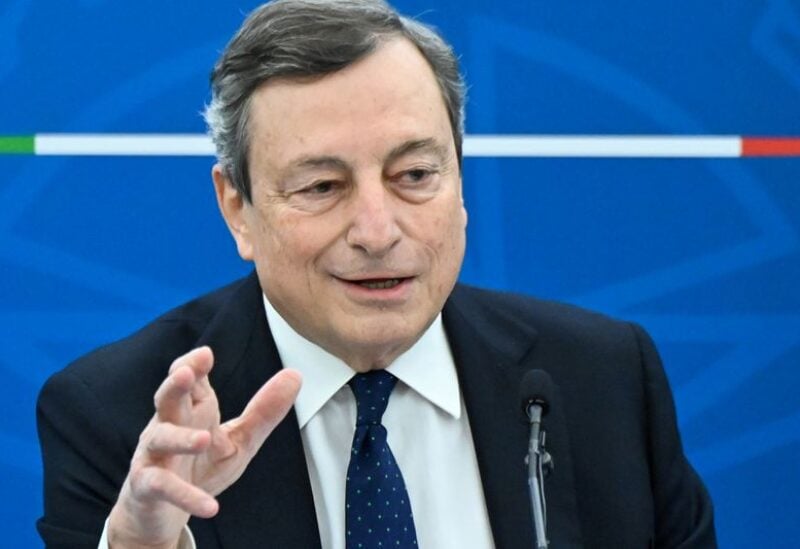 Italian Prime Minister Mario Draghi and the leader of the 5-Star Movement Giuseppe Conte will meet on Monday to try to resolve tensions which could bring down Draghi's 16-month old government.
Conte, who was Draghi's predecessor as premier, took the reins of the 5-Star Movement after his own government collapsed in February last year, but relations with Draghi have grown more difficult as 5-Star's fortunes have waned.
Some of those who remained are urging Conte to pull out of the multi-party government, saying Draghi has watered down or scrapped its flagship measures and it has more chance of reviving its fortunes in opposition.
Draghi raised the stakes on Friday, telling reporters his government "cannot exist without the 5-Star Movement," and saying he would step aside if it quit his coalition even though he would still have a majority in parliament.