Italy's Meloni to leave Japan G7 a day early to tackle floods crisis at home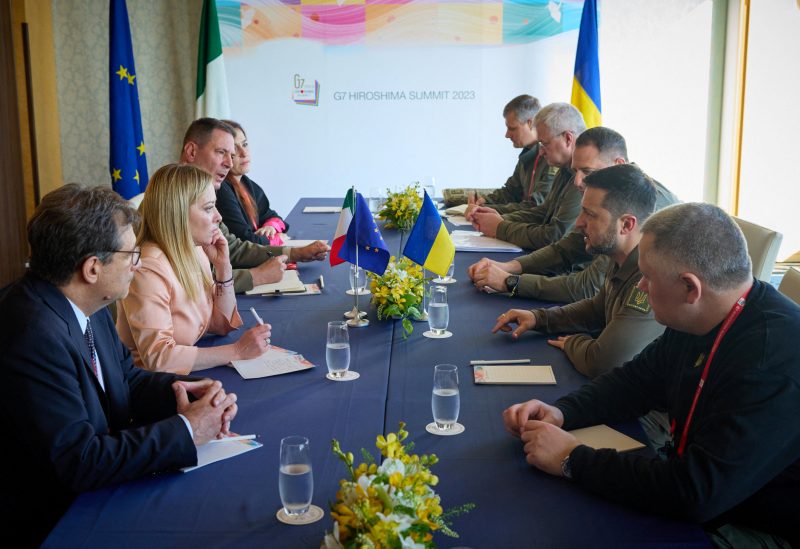 Giorgia Meloni, the prime minister of Italy, will depart the Group of Seven (G7) meeting in Hiroshima one day earlier than expected to oversee the reaction to flooding that ravaged her country's north this week, two sources said on Saturday.
The Italian area of Emilia-Romagna was ravaged by torrential rains that killed 14 people, cost billions of euros in damage, and had an especially negative impact on agriculture.
Italy's government will hold a cabinet meeting on Tuesday to decide on measures to help people to cope with the emergency.
Earlier in the day, Meloni thanked the G7 leaders and everyone from other countries who had expressed solidarity with Italy and those affected by the flooding.
"Your closeness is a tangible sign of our cohesion in difficult times. Thank you," she said in a tweet.