Japan considering exporting weapons to countries under invasion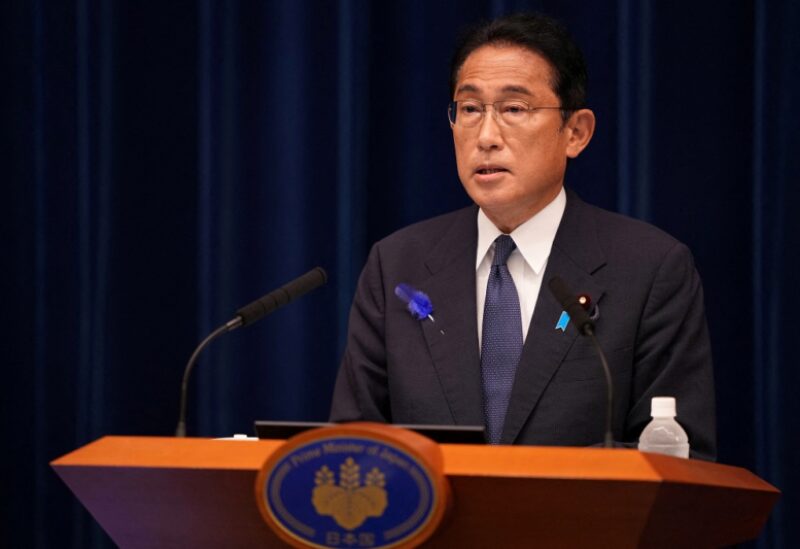 In a move which is expected to enhance Japan's credibility in the global security arena, the Japanese government is considering exporting weapons to countries that are under invasion such as Ukraine. The government would also consider exporting weapons to countries that cooperate with Japan on security.
According to a report by Nikkie on Friday (March 10), the government has floated the idea of expanding the number of countries that are eligible for arms exports. The current rules say that Japan can only transfer warplanes, armoured vehicles and missiles to countries which jointly develop and produce the hardware.
Last week, Prime Minister Fumio Kishida called on lawmakers to amend the export rules. Kishida said that expanding military exports would become a key policy tool for assisting countries which suffered aggression in violation of international law, according to the report.
Japan's push to amend export rules comes ahead of the country hosting the G-7 summit in Hiroshima in May.
Several countries have militarily aided Ukraine since the beginning of the Russian offensive on February 24 last year. Japan also offered help to Ukraine. But Tokyo has only sent bulletproof vests, helmets, and medical kits due to Tokyo's pacifist laws forbidding sending weapons to the war-torn country. This has raised concerns about Japan being in a poor position to lead diplomatic discussions, the report said, adding, that Prime Minister Kishida is the only G-7 leader who is yet to visit Ukraine.
During the Gulf war in the early 1990s, Japan contributed $13 to the United States-led coalition. However, it did not dispatch the self-defence forces personnel, opening the government to criticism.
Masahisa Sato, a lawmaker of the ruling Liberal Democratic Party (LDP), suggested sending multiple rocket launch systems to war-torn Ukraine. As Prime Minister Kishida has repeatedly warned about East Asia becoming the next Ukraine, Sato said that in the event of a Taiwan contingency or a Japan contingency, Tokyo would need to ask another country for weapons and ammunition or else it would not have nearly enough. Sato asked whether Japan would be able to ask for weapons when it is in a crisis if it doesn't give to other countries during their crises.
The Komeito party, a junior ruling coalition partner in Japan, is reluctant to open defence exports to weapons. Nikkie reported that Komeito lobbied to remove "as quickly as possible" from the amended National Security Strategy text calling for a revised weapons transfer policy.
The Kishida government and the ruling coalition are expected to debate weapons exports after the local elections in April.
Also, the proponents of such exports will face people who are against the idea. A poll published by Nikkie last week showed that only 16% of the respondents were in support of Japan sending arms to Ukraine and 76% were against it.