Japan hosts multilateral display of naval unity amid East Asia tension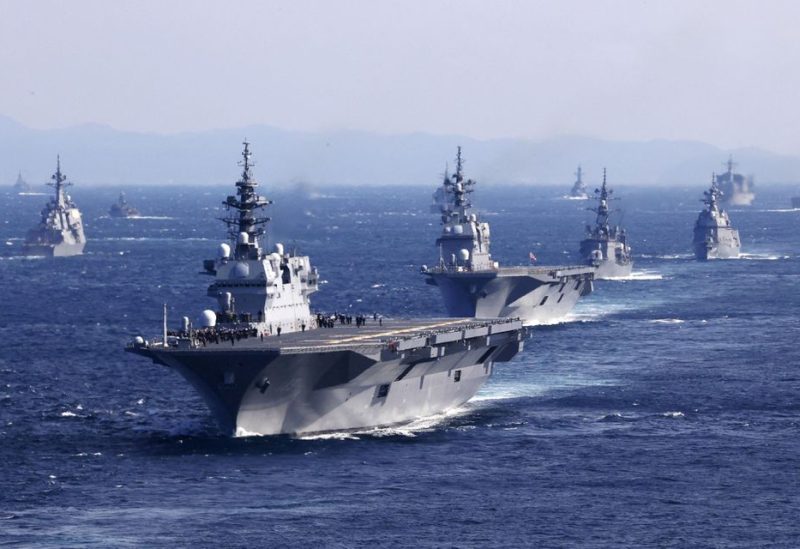 As North Korea launches a record number of missiles and China puts more pressure on Taiwan, Japan held its first international fleet review in seven years on Sunday with ships from 12 other countries.
38 ships, including 18 from friendly nations like the United States, South Korea, Britain, Australia, Singapore, India, and Thailand, participated in the naval demonstration in Sagami Bay near Tokyo. A total of 33 aircraft, including helicopters and patrol planes capable of looking for submarines, were in the sky.
"We must ready for those who violate rules and who would use force to trample on the peace and security of other nations," Prime Minister Fumio Kishida said in a speech on the Japanese helicopter carrier Izumo. "We will formulate a new national security strategy by year end and drastically strengthen our defence capabilities."
Kishida hosted dignitaries on the Izumo before flying to the U.S. Navy aircraft carrier USS Ronald Reagan to meet Ambassador Rahm Emanuel and senior navy commanders.
"What upsets China most is we have allies, they are expansive and extensive," Emanuel said after accompanying Kishida on a tour of the Ronald Reagan.