Japan loans Jordan $100 million for electricity reforms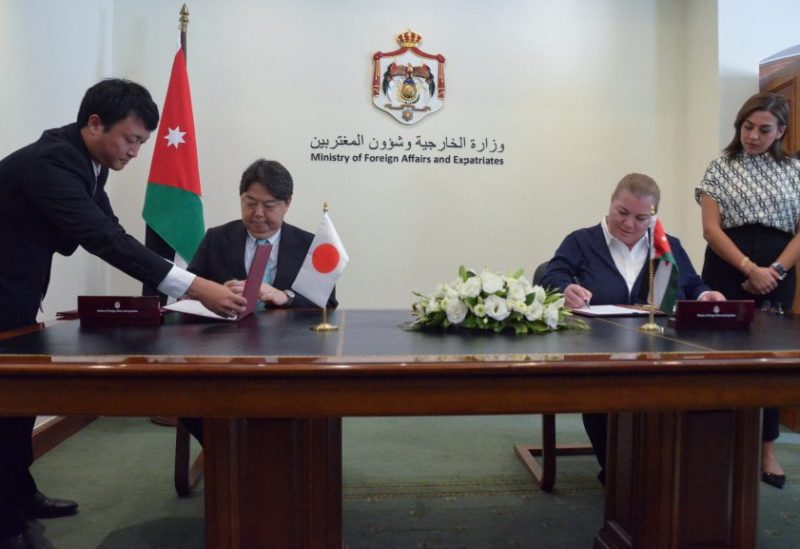 Officials stated on Sunday that Japan had given a $100 million loan to Jordan to assist with energy sector changes as part of Tokyo's support for the kingdom's IMF-mandated reforms.
"Japan will continue to support Jordan in its economic and financial reforms and further modernization," Foreign Minister Yoshimasa Hayashi said at the start of a visit to Jordan with his Jordanian counterpart Ayman al Safadi.
Japan is one of Jordan's main donors, contributing over $4 billion in loans, aid and technical support in recent decades.
Jordan's King Abdullah visited Tokyo in April where he discussed a new package of economic aid and Japanese assistance in financing a major desalination plant on the Red Sea to help ease the country's chronic water shortages.
Hayashi will head to Egypt on Monday and later fly to Saudi Arabia.