Japan, Philippines sign disaster relief deal, eye closer security ties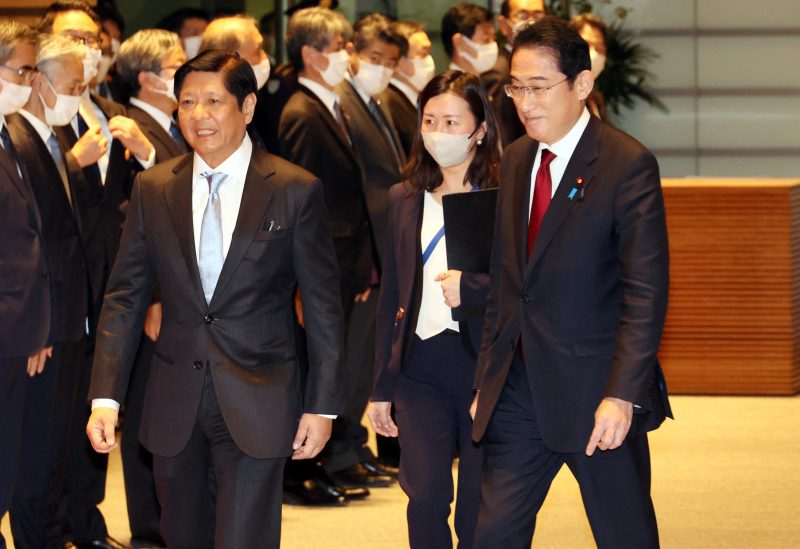 Japan and the Philippines inked a disaster relief pact, which is viewed as a step toward deeper security relations between the two countries during a period of heightened tensions with China.
The terms of reference agreement outlines how the two countries' armed forces will cooperate during relief efforts, according to a statement from the Philippine defense ministry.
It was struck during an official visit by President Ferdinand Marcos Jr to Tokyo, his first since taking office in July.
Japanese officials previously told Reuters that the disaster relief deal would make it easier to establish a broader legal framework allowing Japanese forces to deploy to the Philippines.
Some lawmakers in the Philippines have called for the country to sign a so-called visiting forces agreement with Japan, which allows them to deploy forces on each other's soil. Tokyo recently signed such deals with Australia and Britain, and also hosts the biggest concentration of U.S. forces abroad.
Marcos, who said his visit to Japan was aimed at forging "stronger defence and security cooperation" among other matters, last week signed an agreement granting the United States greater access to military bases in the Philippines.