Japan PM Kishida to meet Biden at the White House on January 13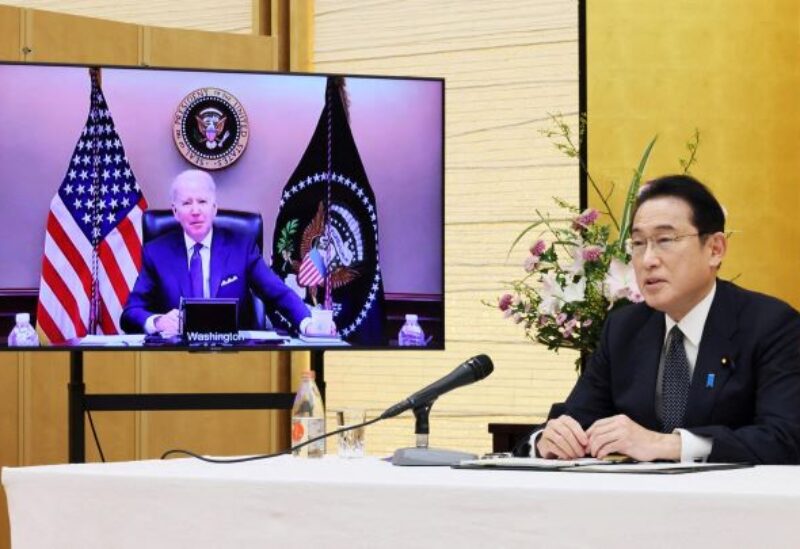 The White House announced in a statement on Tuesday, that Japan's Prime Minister Fumio Kishida is set to pay a visit to US President Joe Biden on January 13.
"President Biden looks forward to welcoming Prime Minister Kishida Fumio of Japan to the White House on Friday, January 13th to further deepen ties between our governments, economies, and our people," the statement said.
On top of agenda will be security issues regarding North Korea, Ukraine and China, and a "free and open Indo-Pacific".
The two leaders will discuss "a range of regional and global issues including the Democratic People's Republic of Korea's unlawful weapons of mass destruction and ballistic missile programs, Russia's brutal war against Ukraine, and maintaining peace and stability across the Taiwan Strait," the White House said.
Tokyo recently unveiled a new defence policy and Kishida will be discussing it with Biden. It is Japan's biggest military build-up since World War II, according to Japan's Yomiuri daily newspaper, citing multiple unidentified Japanese government sources. The $320 billion defence plan includes the purchase of missiles capable of striking China.
Tokyo also aims to prepare to defend itself amid ongoing crisis in Ukraine over Russian invasion which it fear might lead China to move against Taiwan, a neighbour of Japan. Besides, the multiple missile tests by North Korea has also led Tokyo to prepare its defences.
The White House said Biden will reiterate his full support for Japan's new National Security Strategy.
"The leaders will celebrate the unprecedented strength of the U.S.-Japan Alliance and will set the course for their partnership in the year ahead," said the statement from White House press secretary Karine Jean-Pierre.
Biden has been trying to strengthen US alliances in order to counter threats from China, Russia and others. Japan is hosting the Group of 7 nations this year, including a leaders' summit in May in Hiroshima that Biden plans to attend. Other members of the G7 include United Kingdom, France, Germany, Italy and Canada.
Japan also took up a two-year term on the UN Security Council on January 1 and holds the rotating monthly presidency of the 15-member body for January.